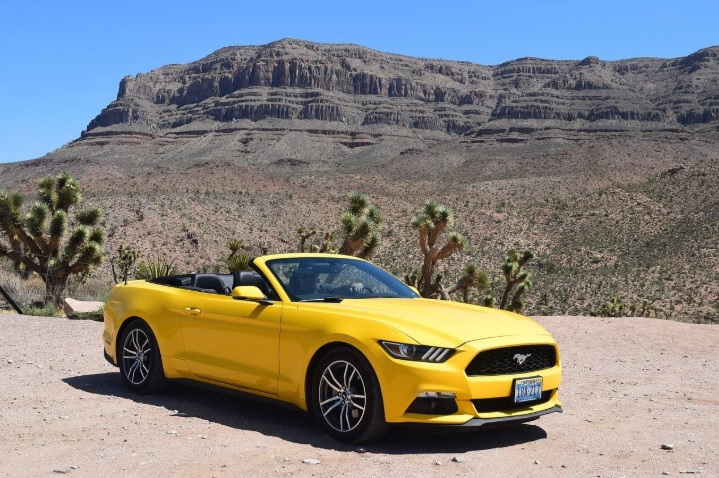 Car technology makes driving comfortable and causes life to be easier. Improving technology in the development of car accessories has been an aspiration for many car manufacturing industries. After an extended period, the anxiously awaited moment has come. The establishment of efficient car gadgets and accessories is now universal. These gadgets and accessories have turned the use of various cars into increasingly fun events. They make driving more enjoyable and enhance both driver and passengers' rides. The following are some of the essential car gadgets that have been established and modified over a long period and became more efficient.
BEST CAR GADGETS
1. Anker Quick charge 3.0 USB Car Gadgets
Anker is a brand for electronics that have come to turn your ride into a magnificent paradise. Anker makes riding to be more enjoyable. Most importantly, it is more accessible to boost phone battery when it is low to over seventy-five per cent in half an hour period which is an average of thirty-five minutes. Anker has reduced anxiety over the sudden death of the battery of your phone. Anker makes you feel friendly with an eighteen-month warranty. If all cars come with chargers of this kind. Riding will be so confident because of their compatibility with almost every type of phone, both ISO and Android.
Advantages
i) This gadget overdoes most of the charges in the gas stations, thus charges devices at a faster rate.
ii) The compatibility action of this gadget is best for every type of phone and other platforms in all markets.
iii) This gadget is efficient in boosting a phone battery up to eighty per cent in a half hour.
iv) The device has a free warranty of up to eighteen months.
2. Automatic PRO Real-time Car Tracker
It is one of the best car gadgets for Realtime use. It makes driving to be more digital, thus making life to be a 3G service for a five years full subscription. In case of theft, tracking features are revived and revealed and diagnostic of a car engine is accessible. The accessibility of the tracking features is possible when an Amazon Echo connects to Alexa. Crash alert services are available by this gadget. Crash alerts turn the previous driving feeling to be safer today.
Advantages
i) The tracking service, a connection to a 3G service and a five-year subscription is free thus it has no added fees
ii) Cars can connect to your smart Hub thus making it a smart car.
iii) Crash alert service makes driving to be safer.
iv) Engine diagnostics alerts the driver to be aware of anything wrong about the car
3. iOttie Easy One Touch Dashboard Phone Mount
Having a phone conversation while driving, no matter how bad the situation might be. It is always illegal to do this. iOttie is a modification that aids and helps one driving o pick a call and converse. Therefore, iOtties maintains your phone at high speeds. This gadget has a rubber ring around the logo which keeps the phone at the required position and a sunction cup which is highly powered. This gadget also aids in checking for Google Maps while driving. iOttie also helps to turn off or hang up from conversation hence, turning and mounting a view that is preferable with ease.
Advantages
i) Dashboard suction cup is of high quality which never falters
ii) Viewing Google Maps is adjustable and ending a conversation is easy.
iii) It holds the phone into position with the aid of a firm rubber ring.
4. Backtrack Professional Breathalyzer
Drinking and driving is a terrible description action which is always illegal everywhere in the world due to its dangers. A backtrack is a gadget that prevents lovers of alcohol drinks from committing such terrible mistakes. This gadget is always made available by the FDA to make sure the police acquire results which are quality and accurate.
Advantages
i) the backtrack professional Breathalyzer provides accurate readings to the police for easy and decision making when conducting an operation.
ii) the process of Backtrack gadgets is so simple as it just involves a single button push.
iii) FDA does a clearance of the device before operationalizing the gadget
5. YI Mirror Dash Cam
This gadget is a perfect gift for car lovers. YI Mirror Dash Cam has two cameras one facing the front with 1080p quality of recording and one which is a cabin facing with 720p
It also has an LCD touchscreen display which coordinates your settings. An LCD touchscreen display is within 21.5 feet of the phone, which can connect to the YI app to send recordings to the storage space that is preferred. Most importantly, these gadgets provide an environment which is peaceful to someone mind as well as security. It is also not expensive since some of the states say that possessing one of these gadgets can lower one's monthly insurance premiums. If you want some alternatives like spycams you can put in your car similar to dashcams check out the best spy camera : top 11+ (least noticeable) | gadgetsspy
Advantages
i) It has quality recordings of 1080p front-facing and 720p facing the driver.
ii) It has wifi which is inbuilt which connects to the YI app.
iii) Working temperatures of the gadget are between 14F to 140F.
iv) The aspect ratio of the LCD touchscreen is 16:9.