Many people had tagged Android as an insecure operating system but now Blackphone has come to provide advanced security systems in Android phones. Blackphones claim to be the first smartphone to have designed security as defined by users. Moreover Blackphones have every ingredient that is desirable in a smartphone. It has a 4.7 inch, HD IPS display, 2 GHz quad core processor, 16 GB of storage, LTE, 8 MP camera and many more.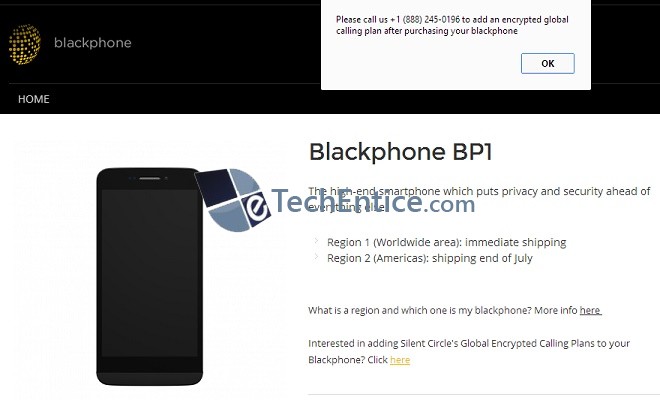 Silent Circle has large number of secured apps like Silent Phone, Silent Text, Silent Contacts etc. Silent Phone provides peer-to-peer encrypted VoIP calls, Silent Text gives encrypted security during messaging confidential texts. Silent Contacts replace the stock Android app to protect your contact list from apps that may impart unauthorized interference on your contacts.
Mike Janke, Founder and CEO of the company said that security and control is in the hands of users and they can custom set the security settings. Not every call needs to be encrypted. Hence the user will have full freedom to choose. But when enquired if Blackphone is the definition of ultimate security Janke straightforward rejected saying nothing is 100% secured ans to be true cent per cent security is a hypothetical term. There's no such thing as 100-percent secure," explains Janke, "and there's no such thing as an NSA-secure phone. If you have a phone it can always be hacked." But he also said that they are ready to meet any challenge as this would let to improve this products.
All Silent apps are paid and you need to pay to enjoy its extremely secured services. Moreover to avail the Silent Apps facility you have to communicate with another user having Silent App in his/her smartphone. To solve this problem, user using a Blackphone will receive three extra one-year subscriptions to Silent Circle's services to hand out to friends, colleagues, or family members. After one year the free subscription will run out. From that point the Silent Apps will be chargeable. Users will have to pay $10 per month to continue using the suite, or but a Blackphone or the user will be refrained from any further access of the suite. So either way Blackphone will gain business.
Only the Dutch carrier KPN, that operates in the Netherlands, Germany, and Belgium, will offer Blackphone directly to customers. It will also propose the KPN customers without Blackphones access to Silent Circle subscriptions as part of their contracts. But you can directly buy the Blackphone BP1 right now from their official site for $629 from any location except North America. If you want to ship the phone to North America, you have to wait till end of July. If you are interested in adding Silent Circle's Global Encrypted Calling Plans to your Blackphone you need to call +1 (888) 245-0196 to add an encrypted global calling plan. Silent Circle believes that's a fair price — it's offering a phone that "competes with the best out there" along with over $850 in services and subscriptions for less than the price of an iPhone 5S.