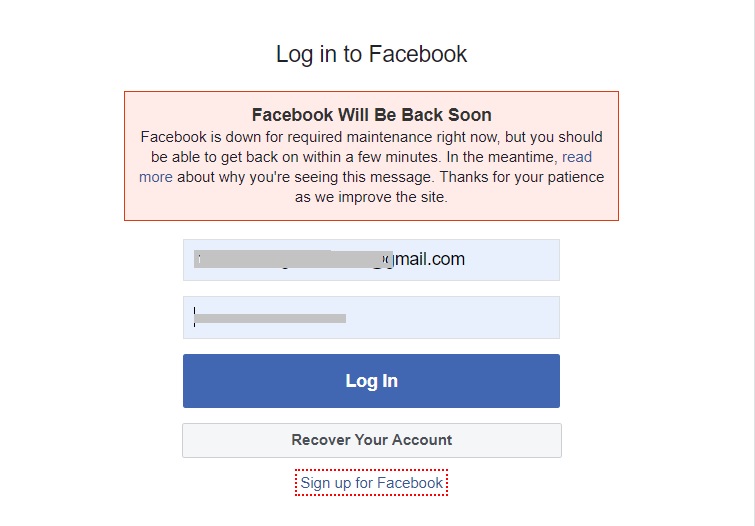 Facebook and Instagram users are not able to update their status, upload any post or even carry out a conversation since 2-3 hours. The issue started from 9 AM Pacific Time. As Facebook is not only a social networking platform but also a hub for business, such an outage is totally unexpected from a global service.
Users are definitely not very impressed with such an interruption. Many users have took to tweet the issue on Twitter, Reddit. If you try to login to your Facebook web application, you will get the following message, "Facebook is down for required maintenance right now, but you should be able to get back on within a few minutes. In the meantime, read more about why you are seeing this message. Thanks for your message as we improve the site."
For mobile users, the error message when users are trying to update post or comment or react, are getting the message "Something went wrong". Although Facebook says, the maintenance would be complete within few minutes, but several hours have passed and the status is still not resolved.
Facebook was contacted and their spokesperson has confirmed the outage.
"We're aware that some people are currently having trouble accessing the Facebook family of apps," said gthe spokesperson in an email. "We're working to resolve the issue as soon as possible."