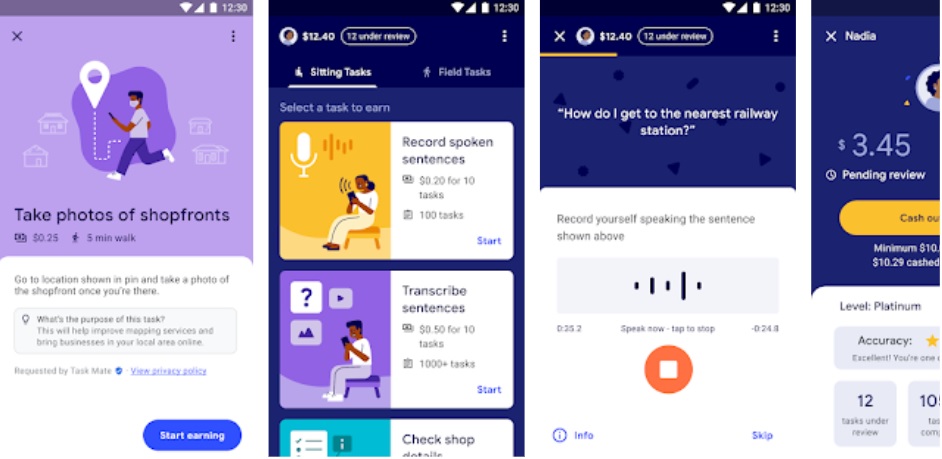 The Task Mate app is now available in India in its beta version in the Google Play Store. It is currently under testing by Google in India. It allows users earn money after completing certain tasks. Tasks such as taking a photo in front of a shop, recording out a self spoken sentence, confirm certain shop details,  reproduce business stated sentences and so on. The tasks could be completed at anywhere in this world but in a given time. Users have the freedom to choose the task they wish to complete and skip the unwanted ones.
Users will have their money in their own country's denomination as prescribed by Google. Their task would undergo reviews and based on their performance they would be levelled up for better adjudging of their reward. There are two broad categories of tasks namely sitting and field tasks. Tasks can also be appealed by Google as according to the description which read that the app would work in three basic steps: searching tasks nearby, completion of tasks to initiate earning and finally cash out the earnings. 
Unfortunately, not everyone can start earning easily in India as currently it is in beta version and can only be joined through referral codes which can be attained only through invites. It can be currently used by the selected people who are basically testers. It is also advised by Google to use the app right now only if invited. The reward gets credited in the Play Store Currency.