It's not that easy: the volume of data is constantly growing, there are many new technological solutions. To get ahead, you need to constantly develop and improve the company's IT systems.
One option is to use comprehensive IoT manufacturing solutions. Internet of Things development services allow you to look at the production processes as a whole. Let's understand how IoT technologies will strengthen operating efficiencies and help utilize the full amount of data that is collected at any large enterprise.
How to strengthen production with modern manufacturing IoT solutions
The easiest way to optimize production processes, reduce costs and improve product quality is to use end-to-end solutions that include a set of different technology tools on a single integrated basis. They are easier to adjust to a company's processes and changing realities by selecting only the right tools.
One such solution is industrial cloud IoT platforms. With their help, you can organize not only the bare minimum, like equipment monitoring. They cover all the business needs for working with data. IoT solutions in the cloud are tightly integrated with PaaS services for big data and machine learning, unlimited data storage, and other tools for data collection, processing, and analysis.
IoT and manufacturing: business opportunities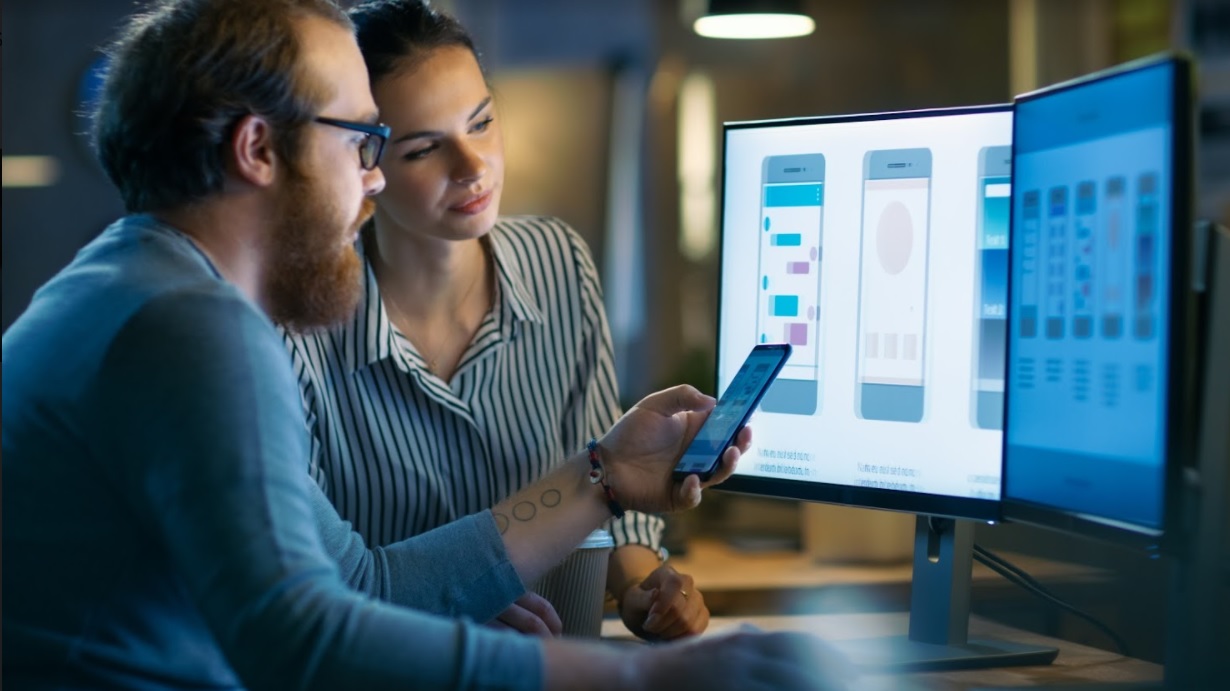 Build data pipelines
You can collect and merge data from different sources to use for forecasting or real-time decision-making.
A separate source of data – video analytics. You can collect indications from any video and image source, process them with recognition and computer vision systems, and combine them with other data. The result is an additional source of reliable information for analysts to work with. Such pipelines can be built for any production.
Implement predictive analytics
Predictive analytics allows you to make reliable forecasts based on information from various sources. That is, to predict failures, detect anomalies, and change business processes in time.
Such analytics will help you predict maintenance schedules in which your equipment needs repair. It will allow you to put it out of operation for a period of time without downtime and emergencies. Besides, you can predict changes in product quality as production processes change or analyze supply and demand in the market.
Based on today's IoT platforms, you can create data sources that use machine learning to build predictive models, test them, and quickly implement the most effective ones.
Model assets and create digital twins
A digital twin of IT assets, production processes, or equipment is created on the basis of data from various sources. The more data you have and the more reliable they are, the more detailed and accurate the digital copy of the production will be.
For example, you can create a digital duplicate of a workshop. In the production simulation program, change various parameters and see how they affect the whole process or some of its parts. It may be the speed of work, product quality, the volume of raw materials used, and so on.
Create a unified digital environment and internal corporate marketplace of IT solutions
Combine the disparate apps and systems into a single digital environment with uniform data exchange principles. This will avoid duplication of data from different sources and data contamination. It will also help to process info faster and draw reliable conclusions.
A unified digital environment can help to implement and update IT solutions faster in the company's branches or new divisions. Typed internal processes and ready-to-use internal IoT and data services, tailored to enterprise processes, can be used immediately in other departments.
Modern cloud-based IoT solutions for manufacturing are easier to implement than classic systems
Large enterprises have their own processes lined up and some kind of technological ecosystems created. The advantage of cloud solutions for large companies is that it is not necessary to completely replace the existing IT systems. It is possible to build a hybrid infrastructure in which a cloud platform is implemented on top of existing solutions.
Similarly, classic company databases and other technologies can be integrated with the platform. Also, cloud IoT solutions are available in both public and private installations within the enterprise infrastructure.
Small and medium-sized businesses can also deploy IoT projects using cloud technology. Previously, to implement IoT you had to buy a lot of equipment for data storage and processing, to build a complex and expensive infrastructure. Now you can quickly get the tools you need in the cloud, connect your sensors and other data sources to them, deploy the system immediately, and test the business model.