WhatsApp introduced the feature of removing sent message, quite some time ago. With that feature, users can delete message sent by them to another contact. If you have sent any message to the wrong recipient or sent any typo or mistake in the message, you have a stipulated time to rectify the mistake by removing the message. The feature turned out to be a hit among WhatsApp users and so, Facebook included the feature in Facebook Messenger. With Facebook Messenger app, you can remove sent message to both you and the recipient. When the message is deleted, you will get a message "You removed a message". Facebook has been testing the feature for a long time and it is finally on board. In this article, you will learn how to permanently remove a message sent from Facebook Messenger.
Steps To Permanently Delete Message Sent To A Contact on Facebook Messenger App
Suppose, you have sent a message by mistake or made a typo in message in Facebook Messenger.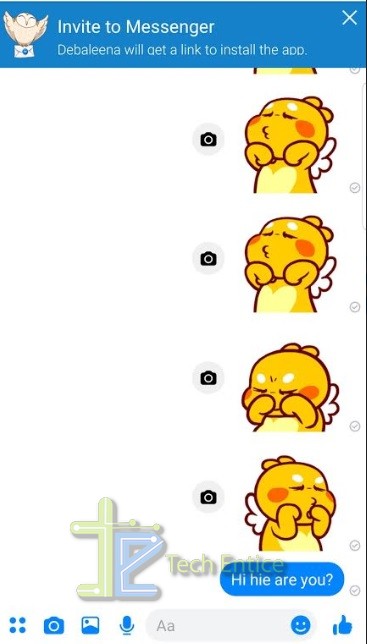 To remove the message, long press on the message. Several options will pop up, select Remove.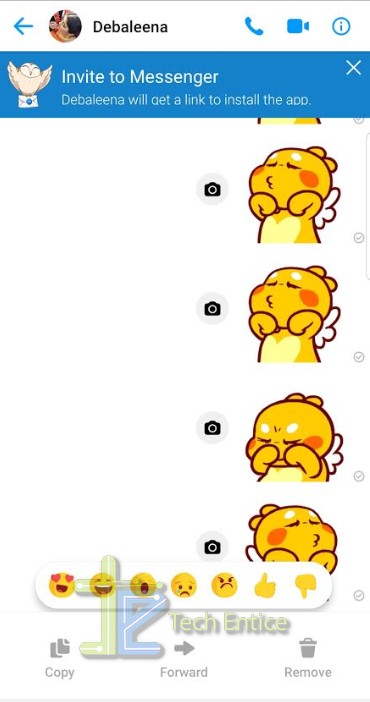 Next, you will be asked, "Who do you want to remove this message for?" Select Remove for you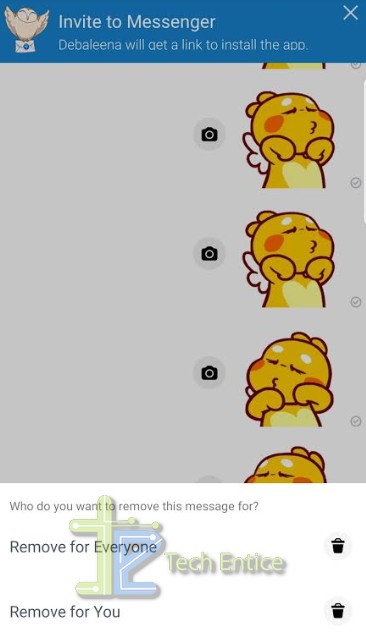 Facebook Messenger will prompt once again, whether you want to remove the message for everyone. Click on Remove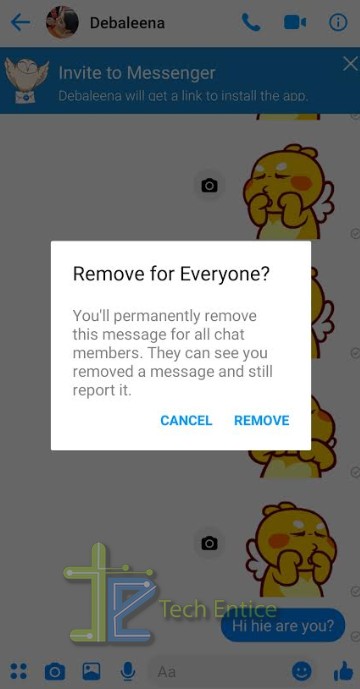 The message will be removed.