Facebook Messenger is now a standalone application which is mandatory if you want to chat over Facebook. If you do not have the Facebook Messenger app installed in your smartphone, any platform viz. Android, iOS and Windows Phone. No matter, if you use Facebook or not, you have to use Messenger to get all messages. Previously, Messenger used to be closely integrated with Facebook app. But now it's not so. Even if you deactivate your Facebook account, you can keep your Messenger app to converse and communicate with other friends.
Messenger has now added a bunch of short interesting games that can add a zing to your conversations with your friends. The collection of games is huge and all games are products of Zynga. The messenger app for Android and iOS have added a new game icon which can be found in the bottom panel.
Steps to Play Games with your friends in Facebook Messenger
1. Open Facebook Messenger.
2. In the bottom panel, you will find the Games icon. Tap on it.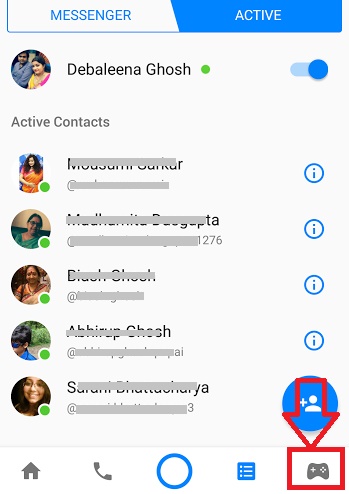 3. You will get a plethora of games in your list like Bingo, Words with Friends, 8 ball Pool, Everwing, Basketball FRVR, Snake etc.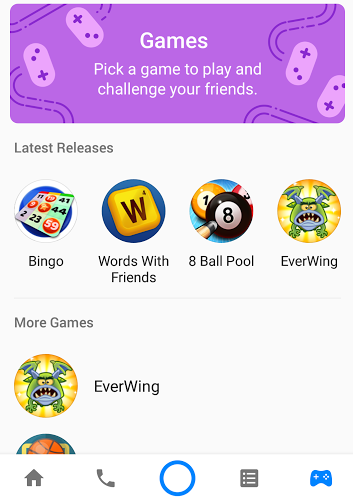 4. Tap on a game of your choice.
5. Click on Play Now to start playing game. You can choose to play multiplayer games or single player game.
6. Later on, you can share you score with your friends.