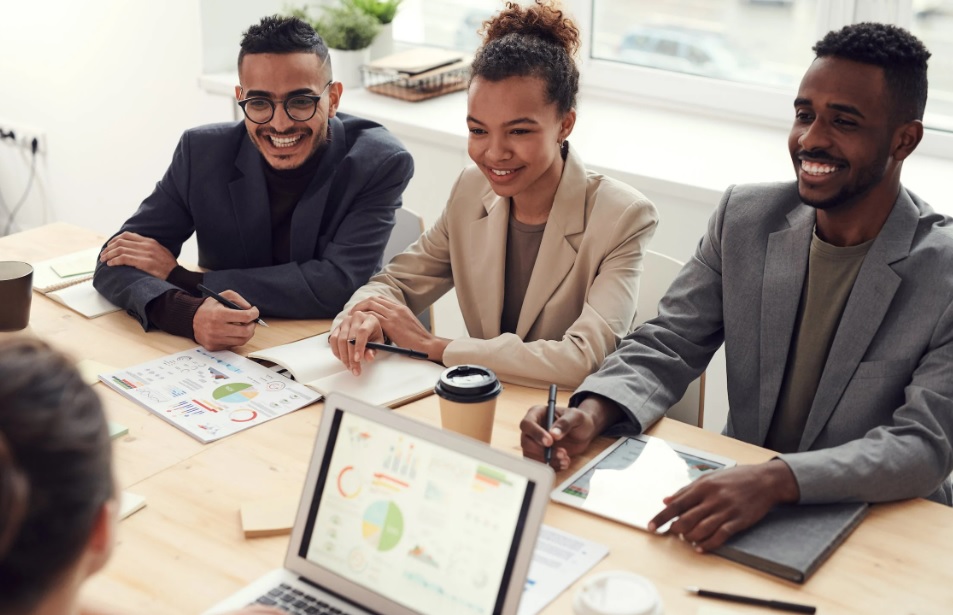 It may seem strange, but investing in employee recruitment is more difficult than it was several years ago. People's demands have changed a lot, especially after COVID-19. Now the Great Resignation movement is a trend that threatens all industries.
The impact of mass resignations in America reached significant numbers between 2020 and 2022. According to The U.S. Bureau of Labor Statistics, the numbers of resignations were from two to four percent in these last three years. If you manage or own a company, this article will give you the fundamental tools to retain your professional staff and increase productivity.
What Are the Most Vulnerable Fields During the Great Resignation Movement?
The organization and management of companies change according to demand and daily responsibilities. Due to the flow of tasks, working conditions, salary stability, and level of need, resignations may be higher or lower. The table below shows the top 10 industries most affected by quits in April 2022. The information comes from the BLS.
| | |
| --- | --- |
| Industry | Quit Rate |
| Accommodation and Food Services | 5.6 percent |
| Leisure and hospitality | 5.2 percent |
| Retail trade | 4.2 percent |
| Professional and business services | 3.7 percent |
| Nondurable goods | 3.7 percent |
| Real estate and rental and leasing | 3.5 percent |
| Trade, transportation, and utilities | 3.4 percent |
| Arts, entertainment, and recreation | 3.2 percent |
| Construction | 2.9 percent |
| Manufacturing | 2.8 percent |
What Can You Do To Avoid Resignations in Your Company?
Unfortunately, you cannot control the decisions of your employees. Sometimes, resignations come from completely personal aspects that are out of your hands. However, some useful techniques can help you improve the relationship between workers and the company to extend contracts. In the paragraphs below, we will show you three elementary tips to avoid resignation from your company.
Invest in Professional Experience
The new workforce is more ambitious than it was several decades ago. Currently, wages are just an additional element in the goals of workers. The modern market wants companies that invest in advanced training programs, courses, conferences, and other educational activities for professional development and experience on their CVs.
There are many courses available on the Internet or in traditional schools. Currently, top coding bootcamps are helping many tech companies to improve the technical skills of their students. Schools such as General Assembly, Coding Dojo, and Flatiron School have business plans for job training in careers such as data science, software engineering, and machine learning, among others.
Attend to Employee Needs
Employees want to have more participation in their occupations. If you want to be a good boss and build a strong team, attend to the needs of your employees.
How can you know what your staff needs? Increase work meetings and discover the current perception of each member to offer appropriate solutions. Surveys are also easy and precise techniques to know the company's opinion and work on group well-being.
When employees receive answers to their complaints, the feedback and the relationship between bosses and workers will improve considerably. Apply these methods, and you will see your team with better results and more confidence to express their opinion.
Create Healthy Spaces for Everyone
Stress, anxiety, and burnout feelings are very common symptoms in the modern workforce. Some companies don't have the resources or plan to create healthy, employee-friendly workplaces. Demanding hours, tasks outside work hours, and obnoxious bosses are the most common ingredients to turn the work environment into hell.
Check the communication and management skills of the bosses, talk to the workers about the relationship with the leaders, and prohibit verbal or physical aggression. Employees will want to stay there if your company guarantees a healthy environment. It promotes policies of inclusion, respect for other cultures, and teamwork.
Conclusion
The three steps below are just some of the most useful strategies for retaining top talent by your side. Other key aspects include competitive salaries, bonuses, promotion opportunities, activities outside the company, access to efficient medical plans, and much more.