Huda Beauty Power Bullet lipsticks are very popular among makeup lovers. And there are some people who swear by these lipsticks. This range has some amazing intense shades with warm and cool undertones. As the description says, "This lipstick is so pigmented, the machines in our manufacturer's lab almost broke when trying to make them. The results are so worth it! Every Power Bullet has a unique custom formula that was handcrafted to maximize the color level for all day, full-coverage wear." I am going to check if these claims are true!
I tried out the Huda Beauty Power Bullet matte lipstick shade El Cinco De Mayo to let you know, is the lipstick worth the hype? Read this article to know in detail.
Packaging and Design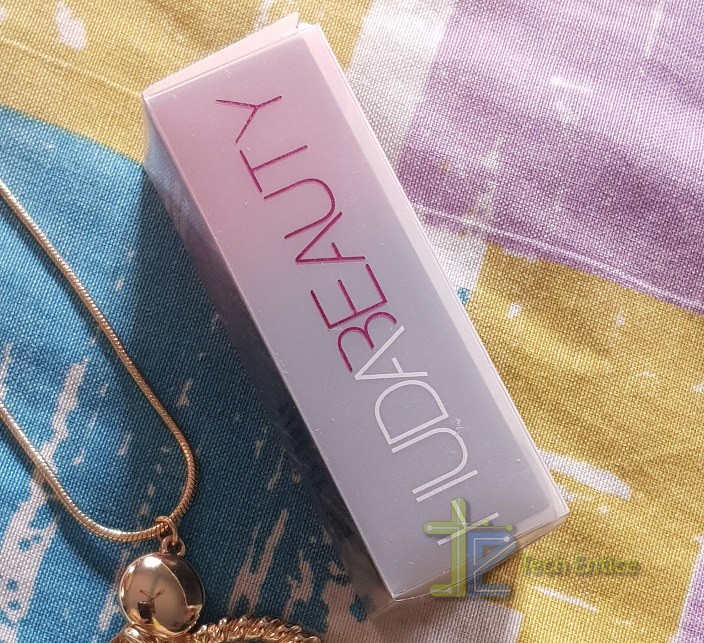 There is no question of any dissatisfaction or complaint when it comes to packaging of Huda Beauty products. I have told this earlier in my Dessert Dusk Palette review. They are simply gorgeous. The power bullet lipstick comes in a translucent cover, where you can see Huda Beauty written on it in white color.
Next comes the body of the lipstick. It's a vibrant red color cuboid, transitioning from a black color. Again saying, the overall look is visually appealing and very attractive. The matte finish body has Huda Beauty logo imprinted on it. The design has been kept minimal and very chic.
The bullet has been designed in a curved, just like any other bullet lipstick, so that you can outline your lips with the edge.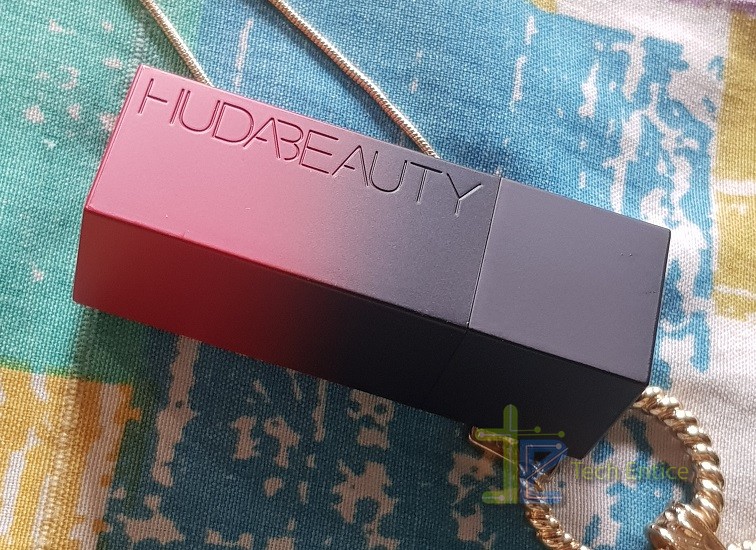 Color and Texture
The color is a bright red color with a warm undertone. However, I felt there is a pink undertone as well as an orange undertone, which shows off in different lighting conditions. So, if you are out in the sun, then the red appears flaming orangish red. Again, if you are inside, the pinkish undertone becomes prominent. I liked the color absolutely. If you are a red lipstick lover, then El Cinco De Mayo shade will be perfect for you.
This shade, even though matte, has a crème texture, which is not overly creamy, but just optimum so that your lips don't appear dry and flaky. After application, there won't be any dryness or discomfort on your lips. Again, the color will look matte. So, the balance between crème and matte has been maintained efficiently.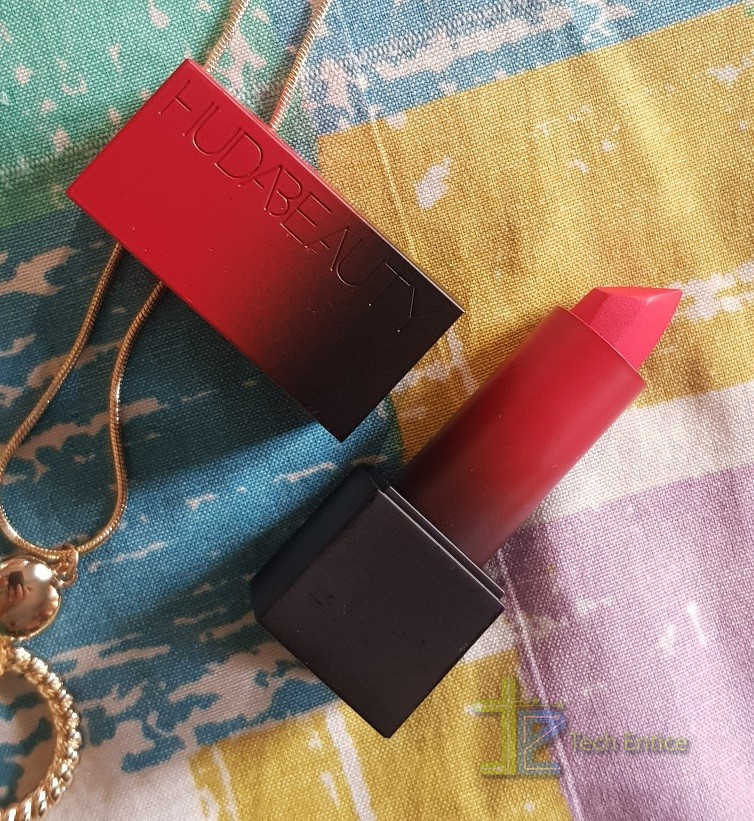 Color Payoff
Another positive aspect of this lipstick is the intensity of the color. A single swipe gives an extraordinary vibrant look. With an impeccable pigmentation, the lipstick can grab attention anytime. The lipstick is long lasting, but if you are expecting long stay as that of a liquid matte lipstick, then you will not be satisfied. It's not waterproof or kiss proof.
Final
Overall verdict is definitely positive. Huda Beauty Power Bullet matte lipstick is absolutely stunning and all the claims made by the manufacturer are true except the all-day long stay. It stays long enough but not the entire day. I would definitely recommend you to try it out! Check out the pay off and watch on my lips.
Swatch