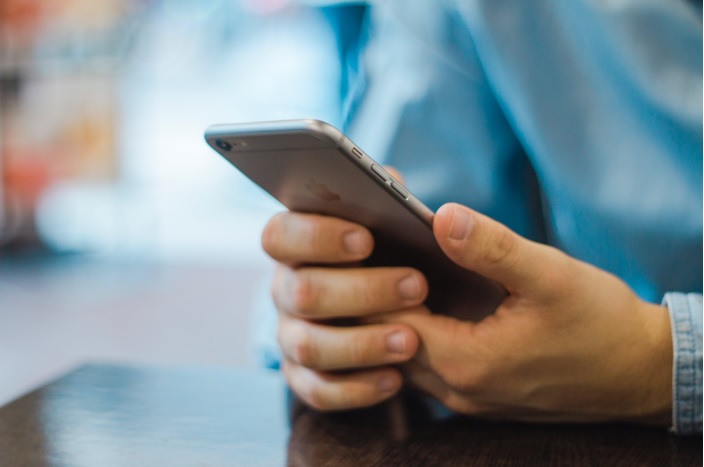 In this article, I shall a review about Joyoshare iPasscode Unlocker software. Before heading towards the review, I will give you a brief overview about the different screen lock systems of iOS devices, the reasons why your iOS device fails to unlock and the conventional method of removing passcodes from your iOS device.
Screen Lock Systems in iOS Devices
We all know that Apple has a very sturdy security system for all devices in its ecosystems, be it an iPhone, an iPad or a Mac device. In iOS devices, Apple has incorporated a very strong and intangible security lock system. There are many methods of screen lock systems on your iOS device, such as 4-digit passcode, 6-digit passcode, fingerprint scanner called Touch ID and face scanner called Face ID. All these four methods of screen lock systems are extremely efficient. If you have used Face ID, you must have seen that your iPhone unlocks your phone, even when you are wearing glares, or you got a sudden scar on your face. With the screen unlock features, such as Touch ID, and Face ID, you can unlock your phone, make purchases, use Apple Pay and unlock Notes, and other applications in your iOS devices.
Different Scenarios When Your iOS Devices Fails To Unlock
As mentioned above, Apple's security is very tight, and the operating system has been developed in such a way, that if the device gets any hint that it is in wrong hands, it will lock itself temporarily. So, if you have forgotten your passcode and have entered wrong passcode many times, or if your child has entered wrong passcodes, your device will get disabled. In that case, you can either erase your device, or you can remove your passcode using a series of steps.
There are some other situations, where you might be stuck up with a locked iOS device. If you have broken your iOS device screen, your device won't be able to recognize your face or finger and thus, your device will not unlock.
If you erase your device, you will lose all data from your iOS device, and your passcode will also be erased. You can afford this method, if you have your data backed up already. If you do not have data backup, erasing the iOS device will not be a good idea. In that scenario, opt for the latter option.
How To Recover A Locked iOS Device?
If you want to unlock your locked iOS Device, you have to follow some steps with your iOS device and a computer, either Windows or Mac.
You have to connect your device to your computer but only after you TURN OFF the iPhone or iOS device. For turning off the device, you have to press some key combinations, which vary depending on the iOS device type and model.
If you have iPhone 8, 8 Plus, iPhone X or later, then press and hold the Side button + one of the volume buttons until the iPhone power off slider appears. As the slider appears on the screen, drag it down to turn off your iPhone. After turning off your device, connect your iPhone to your computer while pressing the Side button. Keep pressing it, until your iPhone gets itself into the recovery mode.
If you want to recover iPad with Face ID, then press and hold the top button and any one of the volume buttons, until the power slider appears on screen. Drag down the slider to turn it off. Then connect the iPad to your computer, holding the Top button until you come to the recovery mode.
For other iOS devices, check here.
Next, locate your iOS device in your computer, choose Restore or update option. iTunes will download the software for your iOS device.
Wait for the process to finish. Your device will restart.
Sometimes, users encounter error, while performing the above steps. If you cannot successfully implement the task, then you can take help of third-party applications to remove iPhone passcode. Joyoshare iPasscode Unlocker is an efficient and versatile software that can solve a lot of issues with your iOS devices.
Salient Features Of Joyoshare iPasscode Unlocker
1. Joyoshare iPasscode Unlocker can remove Passcodes from your iOS device from a plethora of phone lock scenarios, such as, disabled iOS device due to wrong entry of passcodes, phone locked and screen broken, etc.
2. The software is available for both Windows and macOS. So, platform compatibility is a plus point.
3. The application can remove 4 types of screen locks, such as 4 digit passcode, 6 digit passcode, Touch ID and Face ID.
4. The application can remove locks from a wide range of iOS devices, such as, iPhone 11, iPhone 11 Pro, iPhone 11 Pro Max, iPhone XS, iPhone XS Max, iPhone XR, iPhone X, iPhone 8 Plus, iPhone 8, iPhone 7 Plus, iPhone 7, iPhone SE, iPhone 6s Plus, iPhone 6s, iPhone 6 Plus, iPhone 6, iPhone 5s, iPhone 5c, iPhone 5, all iPad models of iPad Pro, iPad Air, iPad mini, and iPad, iPod models such as iPod touch 6, iPod touch 5, iPod touch 4.
5. It works with all versions of iOS.
6. Joyoshare iPasscode Unlocker will erase all data in the process, so that the application is never misused for any wrong purpose.
Steps To Use Joyoshare iPasscode Unlocker
The process of using Joyoshare iPasscode Unlocker for removing software is very simple. Download the application from Joyoshare's website.
You must connect your iOS device to your computer.
After that, launch Joyoshare iPasscode Unlocker program on Mac. Always use an original USB cable to connect your iPhone or iPad to the computer.
Next, select "Start" option on the program and the application will automatically detect your device model.
If the app fails to detect the device for some reason, then put your iOS device into DFU or recovery mode. Otherwise, you will come across some instructions, which when followed, will take you to device confirmation information. Confirm your device.
Next, download the relevant firmware package and add it to the application.
Finally, click on "Unlock" button to unlock the passcode.
This will unlock your device.
Overall, Joyoshare iPasscode Unlocker is an extremely versatile application, with flexibility in terms of platform support and compatibility. We highly recommend this application.