North Korea has launched a long range rocket and placed a satellite into orbit. However, the United States and several other nations have not taken the matter on a good note. According to them, it is probably a missile test conducted by North Korea despite of the defiance of U.N. sanctions and just weeks after a nuclear bomb test. The United States Strategic Command announced that it has noticed a missile entering into space. The announcement has been straightaway rejected by North Korea military saying that the nation launched a satellite named Kwangmyongsong-4.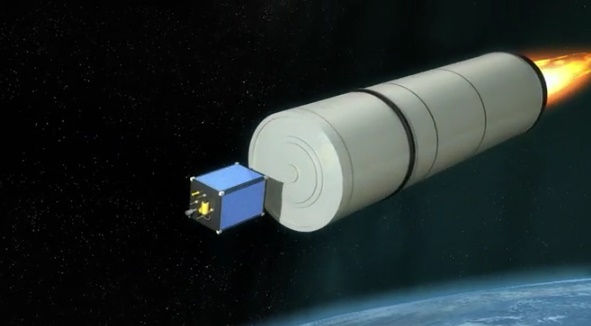 It also added that the satellite launch event have been a great success and that the name has been coined after the name of the late leader Kim Jong Il. The satellite like object was making a polar orbit of Earth every 94 minutes. According to Reuters, the launching event took place under the command of Kim Jong Un. North Korea has previously launched long range rockets back in the past but it this latest launch has made countries like the United States sure that North Korea is building its advanced defense system. The United Nations are quite skeptical about the actual motto of north Korea as a long range rocket and a long range missile requires the same technology. The 2012 launch was successful in the first phase but no signal ever came back from it. "If it can communicate with the Kwangmyongsong-4, North Korea will learn about operating a satellite in space," said David Wright, co-director and senior scientist at the Global Security Program of the Union of Concerned Scientists.
He also added,"Even if not, it gained experience with launching and learned more about the reliability of its rocket systems." This means, even if North korea has launched a satellite, it has gained enough experience to boost its defense system. The National Aerospace Development Administration of North Korea has referred this launch as "an epochal event in developing the country's science, technology, economy and defence capability by legitimately exercising the right to use space for independent and peaceful purposes".
Source: CNN