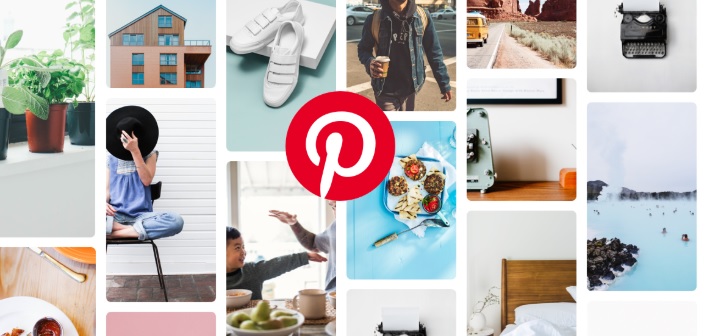 Pinterest is used by millions of people as well as established businesses to share ideas, advice and information in a visually appealing way.
However, while browsing through pins and sharing your own can be a load of fun, Pinterest is not immune to privacy concerns. Hacking attempts, identity theft and phishing scams are just a few common threats that can be found on most social media platforms, and Pinterest is unfortunately not an exception.
In order to keep your private or business Pinterest profile safe from privacy exploitations, consider using the following tips which have proven to be very effective for many users.
1. Understand Pinterest information collection
Pinterest is very similar to Facebook when it comes to sharing their users' information with third parties. Some of that information includes:
–        Name
–        Profile photo
–        Email address
–        IP address
–        Last site you visited before coming to Pinterest
On top of that, Pinterest also uses cookies and tracks what type of device you're using to access Pinterest. So what does Pinterest do with this information? Well, it helps Pinterest tailor its content offerings to yourself and others.
Now that you know what information Pinterest and many other sites are especially interested in, you can take some steps to improve your privacy.
2. Minimize cookies and tracking possibilities of your device and browsers
To reduce the amount of information you're sharing with Pinterest and other websites, make some modifications to your browsers and devices.
For example, enable the Do Not Track function in Mozilla Firefox, Internet Explorer or Google Chrome. Use your mobile device-specific instructions to limit the information it shares, such as the current location.  
3. Use "secret boards" when necessary
While in the past all the content shared on Pinterest was public, now there's the option of private or secret boards that can be shared with specific users and barred to others.
But this isn't an unlimited option. Users can create up to three secret boards that they can access from the Web or from their mobile devices. You can choose to keep them visible only to yourself or share them with specific users.
How to create a Secret Board from the web:
–        Scroll to the bottom of your Pinterest profile
–        Click on "Create a Secret Board" option
–        Alternatively, click Add+ (located on top right-hand corner), select Create Board then switch on the Secret button.
How to create a Secret Board as a mobile user:
–        Download the most recent version of Pinterest, either for iOS or Android
–        Access the Boards tab in Profile
–        Add a secret board
4. Remove your last name from your profile
You don't have to use your full name for your Pinterest profile. In fact, you can change your visible profile name at any time.
To change your information first go to your profile page. Next, click the Edit profile icon. Then you will be presented with the options to change your Name, Profile Picture and username.
5. Remove your Pinterest profile from search engines
Search engines like Google make it possible for anyone to find your profile by default. But you can make your profile invisible on search engines by toggling the Search Privacy from No to Yes.
However, it can take several weeks to apply this change. You can speed up the change by going directly to Google and using their online privacy form to remove search results of yourself that you're not comfortable with.
6. Disconnect Pinterest from other social media platforms
Many Pinterest users join this platform by using their Facebook account. This makes their Facebook and Pinterest intertwined since they don't have a separate username and password for their Pinterest account.
If you did the same, you can create a bit of a barrier between your two social media accounts by following this procedure:
–        Go to Settings
–        Scroll down to Social Networks
–        Switch your connected accounts from Yes to No
–        Set up a new password
In the past, Pinterest used to automatically send pins you shared on Pinterest to the connected FB profile as well. This option has thankfully been removed.
7. Delete your Pinterest account
If you're already concerned about your privacy and these seem like half-measures, deleting your account might be the best option. While Pinterest has a somewhat tiresome deletion process, it's also pretty straightforward. To remove Pinterest account follow these steps:
–        Log in to your Pinterest account
–        Click "…" at the top right-hand corner.
–        Click on "Edit Settings"
–        Click "Deactivate Account"
–        Click "Permanently close my account" at the bottom of the various options
–        Confirm that you want to close the account
–        Go to your email, find the confirmation email and click on "Yes close account" to seal the deal
8. Temporarily deactivate your account
If dealing with temporary privacy concerns, perhaps completely deleting your account isn't necessary. Just like Facebook, Pinterest offers temporary deactivation, which will allow you to reactivate your account at a future date with all of your pins and account settings left intact. To temporarily deactivate your account follow these steps:
To deactivate your account, sign in to Pinterest and click on your Profile button, and then on the hexagon-shaped button (if you're using an app), or click on the three dots in the very right top corner of the screen, if you logged in viaPinterest.com.
–        Go to "Edit settings" or "Account Settings" and click on the "Deactivate account" option
–        Now, you will have to answer why you're leaving if you're doing this on a desktop.
–        When you deactivate your Pinterest account, it will be automatically unlinked from the connected Facebook or Instagram accounts
Conclusion
Pinterest is a unique image-based social media platform. But the privacy concerns are very similar to those found on Facebook, Instagram, Snapchat and other popular websites.
The best ways to improve privacy is to limit the visibility of your profile on search engines and to use secret boards when sharing more sensitive pins.
You can also increase your anonymity by changing your username or by not using your last name, which is set by default if your Pinterest and Facebook accounts are connected.
I hope this information will help you eliminate these privacy concerns and increase your enjoyment of Pinterest in general.