SpaceX has launched Falcon 9 rocket on Tuesday to the International Space Station (ISS) successfully. This is the 6th SpaceX mission to the ISS. Falcon 9 was carrying the Dragon spacecraft which is loaded with uncrewed cargo for the ISS. According to the CEO of SpaceX, Elon Musk, "Ascent successful. Dragon enroute to Space Station. Rocket landed on drone ship, but too hard for survival." The Falcon 9 rocket is the vehicle that brings Dragon spacecraft into space. Falcon 9 landed on the remote drone ship "Just Read the Instructions".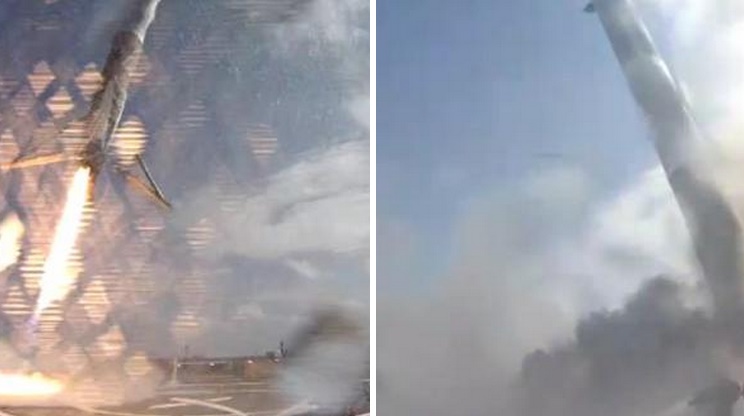 SpaceX has launched a two-stage Falcon 9 rocket. The rocket and Dragon spacecraft have been lifted off from Launch Complex 40 that is situated at Cape Canaveral Air Force Station in Florida, USA to the International Space Station. It was planned yesterday but due to bad weather it has been postponed to Tuesday. Weather being a big concern, Falcon 9 lifted off at 4:10 EDT to land on an isolated drone ship amidst the ocean. Previously also, in January, SpaceX tried to launch the rocket but it failed and got exploded. Tuesday's launch was the second attempt for this mission. Falcon 9's second stage and Dragon got separated from the rocket's first stage after 3 minutes into flight. Falcon 9 has landed on the drone ship but Dragon will reach the ISS after two and half day journey. It is targeted to reach the ISS on this Friday around 7:00am EDT and will deliver 4,300 pounds of supplies. The Dragon capsule, designated CRS-6, carries nearly 2 tons of equipment, experiments from around the world and an ISSpresso, an expresso coffee maker. The space station crew will spend about five weeks unpacking the Dragon. After done with all the things, Dragon will be off to the Pacific Ocean off California.
The first stage made its first successful attempt of landing to the autonomous spaceport but excess lateral velocity has caused it to tip over making it hard to survive. Though the landing was successful, it was "hard" to survive for the rocket. But the company is highly motivated with the experimental process and hopeful for reusable rockets. Stay tuned for the Dragon updates, planned to reach on April 17th.