In recent years, automation has become the norm for most businesses and organizations. It is no surprise that schools and educational institutions are now turning towards automation to improve their processes and performance. Automation helps streamline various tedious tasks in school management such as attendance taking, fee collection, grading, generating reports, etc., thereby allowing more time and energy to be devoted to academics and the overall development of students.
With the rise of technologies and the demand for more efficient school management systems, there has been an increase in the number of school management software available in the market today. However, it is essential to choose a system that meets your needs and provides maximum benefits to you and your school.
Thinkwave School Software is one such cutting-edge school management software that provides a comprehensive solution for school management. It offers a wide range of features and capabilities to facilitate better administration, communication, collaboration, and learning in schools. With Thinkwave School Software, schools can streamline their operations by managing the entire student life cycle from recruitment to graduation.
Thinkwave School Software Features That Can Improve your School Management Processes
1. Real-Time Data Access on Cloud through Online Portal
Thinkwave School Software is a cloud-based solution designed to make the most of modern technology in educational settings. It offers teachers an efficient gradebook, allowing them to quickly and easily assess student performance. At the same time, students and parents can access up-to-date information about progress and grades from any device with internet access. This makes Thinkwave School Software the perfect choice for busy teachers and families who need to stay up-to-date.
The Thinkwave School Software gradebook is particularly useful for teachers, as it allows them to quickly review student performance in real-time. As assignments and tests are completed, grades can be imported directly into the gradebook without having to manually enter data. This saves time and energy, enabling teachers to focus on their primary job that is teaching. Thinkwave School Software also features a variety of customization options so that teachers can create gradebooks that suit their curriculums and styles of instruction.
Students and parents also benefit from Thinkwave School Software, as they can access up-to-date information about grades and progress from any device with internet access. Thinkwave School Software features an intuitive parent portal, which keeps parents informed of grades and provides them with the ability to comment on assignments and tests. This makes it easier for families to stay up-to-date on their child's performance without having to make frequent trips to school.
2. Messaging and Emailing Systems for Better Communication
Thinkwave school software is the perfect solution for easy communication between teachers, parents, and students. The software also facilitates secure messaging and emailing system so that all important information is shared in an efficient manner. Moreover, the platform offers a range of features designed to facilitate effective communication such as calendar sharing, real-time alerts, and custom notifications.
To better facilitate communication, Thinkwave also allows for notifications to be sent directly to parents, teachers, and students through email or text messaging. This ensures that all parties, including stakeholders, are kept up-to-date with important information and the latest news in a timely manner.
3. Gradebook Feature
Thinkwave School Software features a gradebook platform that is designed to help teachers and administrators manage student grades in an efficient and effective manner. It allows users to easily track assignments, test scores, progress reports, attendance records, and more. Teachers can use the gradebook to assign weighted grades for each assignment and keep a running average of each student's overall performance.
Moreover, thinkwave's gradebook provides powerful reporting capabilities which allow teachers and administrators to quickly generate reports for individual students or entire classes. The module can generate custom report cards and transcripts which can be printed or electronically delivered. With Thinkwave School Software's gradebook feature, teachers can rest assured that their students' work is being tracked and assessed accurately.
4. Security and Reliability, Guaranteed!
Thinkwave school software is a cloud-based solution that provides schools with an unparalleled level of security and reliability. The software employs cutting-edge encryption techniques along with advanced data storage technology to ensure the utmost security for all its users. Moreover, it offers high levels of redundancy, meaning that data is safeguarded even in the event of system failure or damage.
Thinkwave also employs top-tier data backup solutions, ensuring that data is accessible even in the event of a disaster. Such a cloud-based solution ensures that your school's sensitive information is securely stored and easily accessible without fear of loss or theft.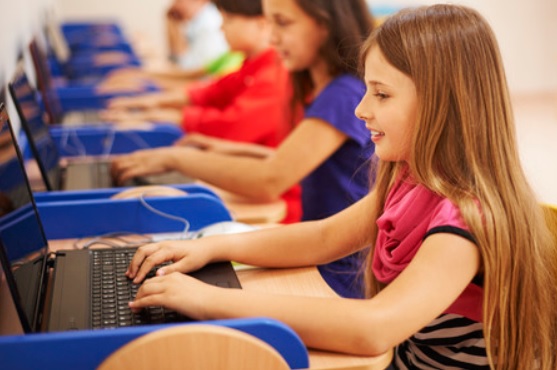 5. It's licensed and the package includes support and upgrades.
Thinkwave ensures that schools have the freedom to choose how they manage their data. Thus, it has different licensing options available, depending on the needs of each school. By default, Thinkwave offers standard packages which include support and upgrades necessary. This provides peace of mind knowing that Thinkwave is always up to date with the latest security and feature advancements, allowing students and school personnel to focus on learning.
Thinkwave also offers customized packages for larger schools or districts that may require additional features that are not included in the standard package. Thinkwave works closely with each customer to ensure they get a custom solution that meets their unique needs.
6. It's affordable that even small schools can get to enjoy its benefits.
Thinkwave school software is designed with affordability in mind. Smaller schools and organizations can benefit greatly from Thinkwave's low-cost, easy-to-use software. The software provides all the features needed to efficiently manage an educational institution, including student grading and attendance tracking, online payment processing, report generation, and more.
Thinkwave also offers a flexible pricing structure, allowing customers to customize their solutions to fit any budget. This means that even small schools and organizations can take advantage of Thinkwave's powerful software without breaking the bank.
No matter what size your organization is, Thinkwave school software has an affordable solution for you so you can manage all aspects of your school with ease.