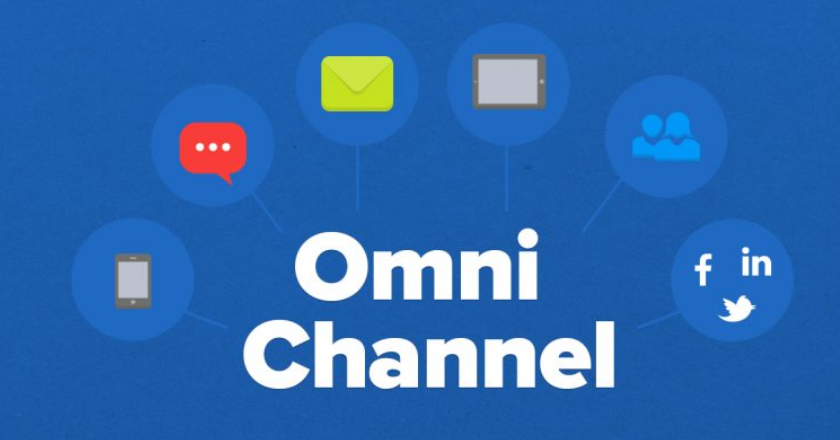 The modern-day consumer appreciates being able to use a number of different channels to get in touch with a company. Consumers are looking for companies that make it convenient to reach them. Being able to cater to the unique needs of consumers is necessary for all businesses, and this means communicating with them in the way that they prefer. Companies that use a variety of omnichannels in customer service can tend to the needs of consumers better. Consider some popular avenues to reach out and connect with your customers.
Email
Email is one of the most commonly used communication channels in the world, and business owners can use it to reach out. Communicating with your target audience and marketing to them is easier with an email address. If you can create attention- grabbing messages that don't end up in the spam folder, you can grab more sales from subscribers. Running an email campaign allows you to put out the latest sales promotions to a lengthy list of customers within seconds. Creating emails specially designed for certain segments of your target population can make your campaigns more efficient than ever.
By Phone
Using a smartphone, a flip phone, or a landline telephone to communicate is the simple, classic option. Many consumers also have telephone apps on their tablets, watches and other mobile devices as well. Talking to customers on the telephone never go out of style. if your target population is in a certain age group, they may even prefer the familiarity and comfort of a telephone over using a more technologically advanced option.
Chatbot
Chatbots are fast becoming a more popular channel with companies that want to serve consumers quickly. Chatbots can be designed to give feedback on a variety of subjects, and to even help with scheduling client appointments. you do not have customer service employees to register service calls outside of business hours, chatbots can be very helpful. Setting up a chatbot using magento enterprise can be difficult, but Shopify Plus makes it simple to install a chatbot plugin into your store. If a customer service agent is busy handling one client, a chatbot can start the process of helping the individual until a live agent is free. 
Video Conferencing
Video conferencing is a medium there's some customers may prefer for convenience's sake. If both parties have updated technology and software, then your company can use video conferencing to communicate. You may decide to give a live seminar (a form of a video conference) with your clients. If you want to tutor or coach clients that may be at a distant location, you can use video conferencing to connect and save on traveling expenses.
Text Messaging
With so many people with a smartphone in hand flooded with calls, text messaging is a fresh alternative. Offering a text messaging option makes it easy for consumers to communicate with your company without saying a word. Some consumers may prefer to receive a text message or communicate what's a customer service representative briefly by text to receive feedback. On a crowded consumer hotline, text messaging alerts can be used to inform consumers when their time for a callback is.
In Person
In a terrain where everything is nearly virtual, being able to connect with the customer in person still makes a genuine impact. Connecting face-to-face with a customer allows you to forge a bond that can be more persuasive than any other medium. In some cases, consumers may heavily consider a purchase after speaking with someone, versus viewing an online ad. 
Regular Mail
In a day where electronic communication is so common, it is nostalgic to receive something in the mail. If your company ships products to homes, some may decide to use this option to provide feedback to surveys. Some consumers may prefer to contact the company by mail, or may ask to receive advertisements and other promotions sent through the mail. Many people are already blowing up the average adult consumer's inbox and telephone line, but not the actual mailbox.
As technological advancements move forward into the future, we can expect these mediums to become more prevalent in consumer interactions. Newer technologies are expected to be produced in the future that make it easier for consumers to connect with the companies that provide products and services. Businesses may consider recording the interactions over various mediums and examining the data in order to serve customers better in the future. It is wise to determine which advertisement methods work best with your target audience in the type of products or services that you offer. No matter what medium you use, ensuring that each one works seamlessly with one another is key so that consumers will never miss a beat.