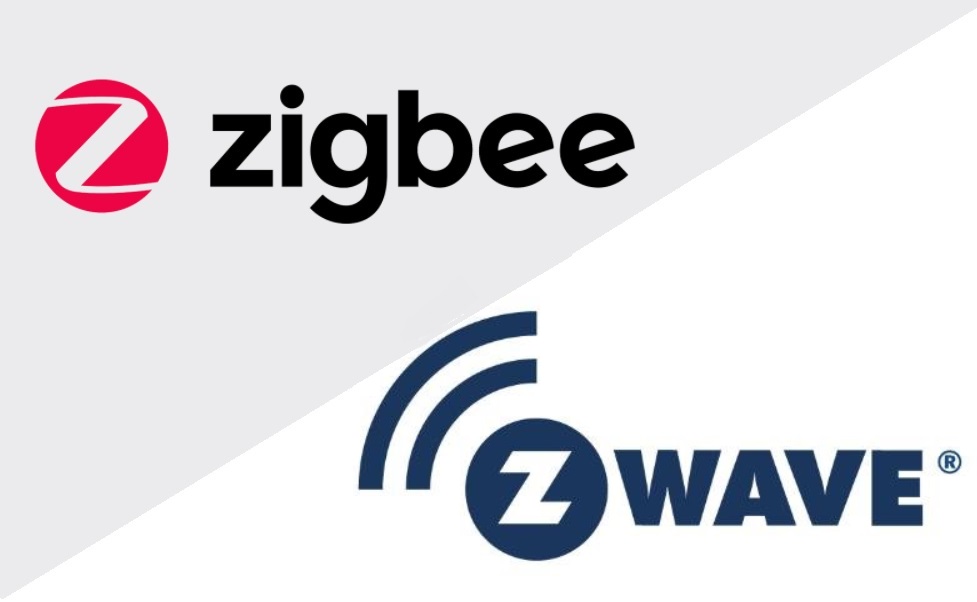 ZigBee and Z-wave are two of the primary wireless protocols meant for smart home products. Even for all their similarities, they do not connect together. They have some essential differences and other things like advantages, and disadvantages. For running a smooth smart home you need to know which to use when. It can be a mess if you are a first-time buyer, but fortunately, you have this article to help you out.
ZigBee or Z-Wave. Which is an Open Standard and which is not?
There is a good chance that you have come across a ZigBee product in action without having any knowledge about it. There is a strength and at the same time, a weakness to using ZigBee is that it's an open protocol and nobody owns it. Good because the code is visible and you know what exactly is happening. Bad because anyone can access the code and make changes as required. It is a bit risky, taking into consideration, the issue that happened with Philips Hue. But if you know and you believe in open source, ZigBee is the one.
However, Z-Wave is a closed standard and is owned by Silicon Labs. It might be considered as unstable for bouncing from one hand to another over time. Owing to the feature of being a closed system some things like protocol and specific device hubs are not tweaked much. But, sometimes things might take a different course. Z-Wave helps with additional security as it requires each device to use a unique ID to communicate with the hub. This makes identification work easy. Every Z-Wave device is made to exacting standards so that they do not go out of their ways like "ZigBee" products.
Which Mesh Network Has a Longer Range?
Z-Wave and ZigBee are available for a mesh network between the different devices connected in your space. The obvious thing is they are not compatible with each other. Meaning, Z-Wave only compatibly meshes with only Z-Wave devices and ZigBee will do the same with its devices only.
Z-Wave has an advantage is that you can It provides a range of up to 550 feet away, while ZigBee maxes out at about 60 feet. For a larger home, Z-Wave is suitable when you do not want smart devices in each corner.
ZigBee's Mesh Networks Allow Hopping Through More Devices
In ZigBee, the mesh network facilitates better hopping. In this network, each device is connected to the nearest device instead of connecting to the hub. And it continues in the same way in a chain pattern until it reaches the hub.
In the case of Z-wave, it can only make four hops in a network. so, if the next three devices are not in reach the chain gets broken and so does the connection. But Z-Wave offers a greater range and that is how it mitigates this issue.
However, ZigBee is the choice and you can extend to the farthest reaches of your home by adding more ZigBee devices. So if you are planning on a lot of sensors, light bulbs, locks, and more, then ZigBee is the smartest choice.
Power Requirement
ZigBee devices take in less power and also are active for a long time between battery changes. Z-Wave Plus devices are however designed to take in less power as compared to the earlier devices. But, here ZigBee is leading the race. For a high requirement in the number of sensors, locks, and other devices that require battery power, ZigBee is your go-to choice.
Which one has Fewer Congestion Problems?
Z-Wave can operate on a lesser-used radio frequency of about 908.42 MHz and at the same time, ZigBee runs at 2.4ghz. ZigBee can pretty well compete with Wi-Fi. Congestion can add up between the host of ZigBee devices easily. Maintaining a reliable mesh network is important along with your Wi-Fi, your neighbor's Wi-Fi, and any other devices operating at the same frequency.
However, Z-Wave does not deal with similar resource competition and you need not manage the network and your surrounding connections like in the other case. It does establish stronger and more reliable connections.
The support of Amazon Key
Amazon Key is simply a service that lets strangers deliver packages into your home in your absence. All it requires is a smart lock and a connected camera. However, smart locks only work with ZigBee devices. Amazon's Echo Plus device having a voice assistant is only supported by ZigBee which makes ZigBee stronger.
Performance in Other Countries
ZigBee works great in any country you go as it maintains its 2.4ghz radiofrequency. So even if you need a power adapter, a ZigBee device will probably work just as well wherever you are.
Z-Wave uses different radio frequencies depending on the country. So with the change in your location, you will need to buy more Z-Wave devices.
Winner: Which one to Choose?
Both the standards have their advantages and disadvantages, and hence, there are two factors that would matter. First is the number of devices and the second is how far from each other are they going to be. You can go for ZigBee in case the distance between devices is short or you want a lot of devices. On the other hand, Z-Wave should be your choice when you have fewer devices and the farther apart they are.
Another thing you should consider is the support of these standards. Philips Hue, Amazon Echo Plus, Belkin WeMo Link, and Hive Active Heating products go with ZigBee and August smart locks, Kwikset smart locks, and the Logitech Harmony Hub Extender go with Z-Wave.
Even after all this, you can use both the standards if you get the right hub. You can go with hubs like SmartThings or Wink that have the ability to work with both protocols. So if you have already chosen Z-Wave but need a device that only comes in ZigBee or the vise versa, it is all settled at the hub.
Devices that work on only one standard will not be a part of the mesh network and hence be deprived of the benefits. But you would still have some control over those devices. So you can use your ZigBee device to control your Z-Wave products.
It is still a good idea to go with one standard and adhere to that as much as possible. But, when you use a hub that supports both you are open to more options which are really important. The world of today is unpredictable.