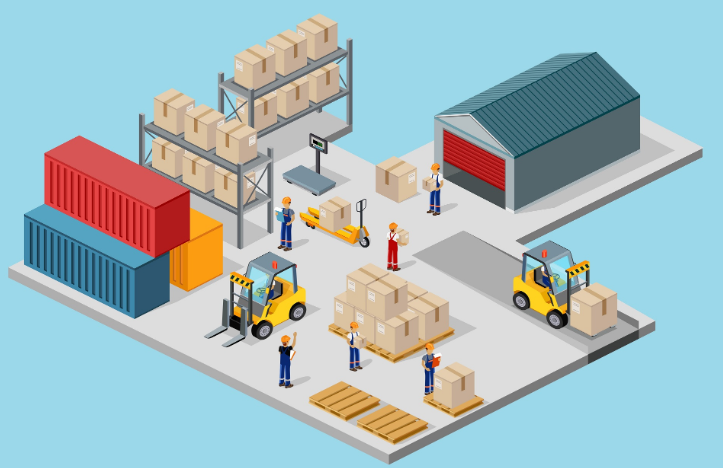 Any business that provides products needs to find a good and reliable inventory management system. A computer-controlled inventory management software makes it easier for companies to keep updated accurately – especially those products with bar codes, warehouse tracking and point-of-sale software. Just like with any new system integration, the benefits and disadvantages of using an inventory system software should be considered by owners of companies before they write a check.
Advantages of Using an Inventory Management Software
The benefits of advanced inventory management software that are being used by many kinds of retail or wholesale and manufacturing business cannot be sufficiently stressed enough. The use of an inventory management software facilitates proper management, real-time inventory monitoring, financial integration, comprehensive analytics and timely provision of services to help businesses eradicate the complexity of their operation and advance strategically.
Automatically generated stock reordering and in-stock details
An automated inventory keeps employees and customers aware, within a matter of just seconds, whether an item is in stock or not. Since the inventory is synced with the real-time sales, there is a continuous tally of the products that are in stock and those which are not. It helps with flagging products which needs to be reordered and, at the same time, provides excellent customer service. As inventory falls below a certain threshold, new product orders are then placed with manufacturers or vendors and are regularly monitored to let consumers know when the new items will be arriving.
Integration with all the necessary back-end systems with the accounting
Advanced inventory management software facilitates synchronization between any of the back-end systems which include the inventory software, an e-commerce system, and the accounting systems. The result is greatly reduced requirements for data entry, an even more easier order processing system and accurate and comprehensive financial reports on demand.
The integration of all necessary back-ends systems by using just one inventory management software provides a unified system for managing all information pertaining to the inventory. This facilitates real time tracking throughout the entire business supply chain with cost-effective and efficient order fulfillment. 
In addition, it makes the whole process of transferring of inventory expenses and properties straightforward across programs which reduce the need for additional expense of bookkeeping. Financial statements will also be more easily obtained because of the shared data between bookkeeping and inventory.
Improve the products and marketing decisions.
As observed in many case studies, when business owners are not using an inventory management software, they are most often kept in the dark as to which of their products are their biggest players.
With the use of a software designed with the appropriate analytics, one can easily access important data about a product's performance to help them make informed decisions about their products, like those of promotions, advertising campaigns and maintaining inventory levels.
Provide details for proper planning and forecasting.
Inventory management software does so much more than just monitor the status and placement of the product and when is the best time to reorder it. A data capture program is being used to provide relevant reports for forecasts and strategic planning. Company owners evaluate dynamics over which products are doing well in particular months or cyclical times. Business owners utilize this information to prepare for growth and smartly plan inventories to ensure the best allocation of cash flow resources.
Utilizes cloud-based inventory monitoring throughout various locations.
Centralized inventory management from various outlets is made easier by using cloud-based management of inventory levels.
Shopfronts, warehouses and e-commerce stores – regardless of the location – all share the very same data and processes, ultimately unifying the business as one and enabling it to operate across all fronts.
Store owners and their staff, irrespective of wherever they are in the world, can monitor orders and fulfill several business tasks all through a single dashboard.
The utilization of an inventory management software is more often useful for store owners who seem to be eager to, every once in a while, get out of the office. Through cloud-based inventory management, both staff and store owners can fulfill several work requirements from home, permitting for some degree of flexibility.
Eliminate the risk of human errors.
Business owners, especially when they are just starting up, rely mostly on people for most processes, such as inventory monitoring, ordering, etc. However, stock-level inaccuracies happen attributable to human error. And, the expense of such errors will start piling up quickly.
Inventory management software streamlines main areas such as eliminating any need for manual checks by the use of barcode scanning, and automated reordering, which greatly reduces over and under-stocking, something which is really costly to businesses.
Inventory software provides a clear overview of the stock and also helps to detect loss patterns as well as inconsistencies. Then, these patterns can be further examined to get into the root of any matters related to its over and/or undersupply.
Disadvantages of Using an Inventory Management Software
Prone to system crash
The possibility of a system crash remains one of the main concerns for every computerized system. A corrupted hard drive, power failures as well as other technical problems may result in the loss of the information needed. At the very least, business operations are hindered as they cannot get access to the data they need. Business owners must constantly back up data to safeguard against system failure.
At high risk for malicious hacking
Cybercriminals or hackers are constantly looking for various ways to obtain information about the company or the customer. An inventory platform linked to point-of-sale systems and accounting is indeed a valuable resource to be hacked into in the search of significant financial data or personal information of the suppliers or consumers. Nevertheless, this potential problem can still be counteracted by updating security systems and antivirus software.
Manual or physical auditing is reduced.
Because everything is digital, time-consuming manual evaluations of inventories are convenient to forego. It may seem that it is no longer necessary once the computers do their work. But even so, routine manual audits should still be continued to detect losses like breakage or spoilage. The audits also help the business owners to investigate possible internal fraud and computerized inventory system manipulation.