Spring has sprung, summer's around the corner- the time has come to put on your best self and best shape. But the question is how? With the busy schedule life, nowadays people merely have time to keep a proper check of their health. With so many works in our daily life, it is impossible for us to keep a track of our diet plans. So we are in need of something that can monitor our proper healthy lifestyle and remind us from time to time what is needed to be done to gain a healthy life.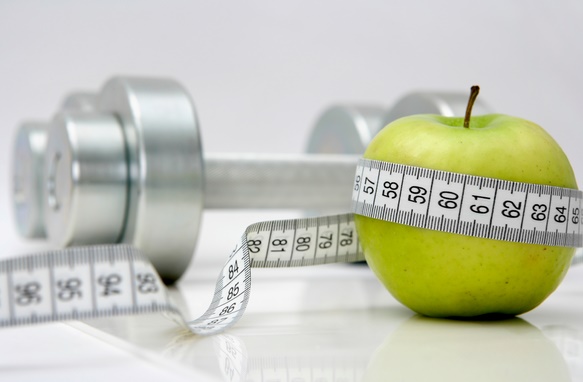 Here technology acted as our saviour to our grave problem. No matter wherever you go, it will always be right in your pocket or on your hand for healthy instructions. You will just have to download your suitable health app from your smart phone which you will feel is right for you and apply it right away.
Here we give you a list of some excellent health apps that can keep you fit and offer your definite goals.
1. HealthifyMe Weight Loss Coach
HealthifyMe is considered to be the World's First Indian Fitness Tracker. It has been featured on the New York Times, The Times of India, The Economic Times, YourStory.in, The NextWeb and NextBigWhat. The app keeps a count of the regional foods and it tracks your thorough exercise for logging your activity. HealthifyMe always explores your details and presents you with some strong awareness and smart feedback planning to improve your lifestyle. It also keeps a track of your exercise, run, walk, cycling with its GPS tracker. If you need any more advice, a certified nutritionist and a trainer is just a call away. 12 weeks of programs are also set to help you lose your weight. You may also voice chat with the trainers for expert advices. The app explores the food you have logged in and tells you what was wrong and right. It also gives you a detailed breakdown of macro nutrients- proteins, fats, carbohydrates and fibres. You can also set timer on the manual to keep a record of your walk, run, etc.
Download Links:
2. Pedometer
Walking is a great way to improve or maintain health. Walking is low impact, requires minimal equipment, can be done at any time of the day. Pedometer basically counts the steps and keeps a record of it. It also keeps s record of speed or the distance you are covering while you are walking and also does frequency calculation. If someday with your heavy schedule of work you couldn't give your walking any time, you may also increase the steps by taking stairs instead of the lifts. It also calculates the calories that you burn and put a check on it from time to time.
Download Links:
3. Waterlogged & Water your body type
Waterlogged health app keeps a record of the intake of water by you. As we all are aware of the fact that drinking water helps to maintain the balance of body fluids. Water is considered to be the best nutrients of your body. This app helps you with charts and reminders from time to time so that you take the proper quantity of water. iPhone users can avail Waterlogged from App Store whereas android users uses 'water your body type' which follows the same applications.
Download Links:
1. Water for your body type for Android
4. Run keeper
This health app is build mainly for physical exercises specially running. Running considers being the best exercise to be in shape. This app is very useful for athletic people or if someone wants to burn their calories by running. While you are running, walking or cycling it calculates the distance you have covered, your speed. If you have stopped running in the middle the time pause till you gear up again. You can also follow training plan workout with the audio coaching. It keeps a record of your indoor cardiac and gym workouts right in one place in the app. Renowned coaches like Jeff Galloway can help with training plans like short marathons, long marathons, 10K, for the advanced runners.
Download Link:
Download Links:
5. Sleep As and Sleep cycle alarm
The Sleep As app helps you to wake in a pleasant phase so you can be relaxed. It wakes you up in a gentle tone so it doesn't disturb your REM sleep and it uses nature sound lullabies with binaural tone to make you fall in deep sleep. It keeps a track of your sleep and present contrast with other nights. It maintains your sleep deficiency, deep sleep and snoring statistics. It even records your sleep talks and detects your snoring and anti- snoring.
Download Link: