Rumors are back! This time it's with Blackberry! BlackBerry is building an Android smartphone is longtime rumored talk, adding to it, reports have been surfacing for some time about mystery handset will supposedly come with a slide-out keyboard and will be launched sometime later this year, however not many other details have been revealed quite yet. Specs for the alleged "Venice" popped up on N4BB a couple of weeks ago and Ex-tipster who still occasionally tips/confirms new devices @Evleaks tweeted earlier today that a device called the BlackBerry Venice is headed to AT&T later this year. He specifically mentioned that this device would be powered by Android and here's the best part, the device will feature a slide-out physical keyboard for QWERTY fans.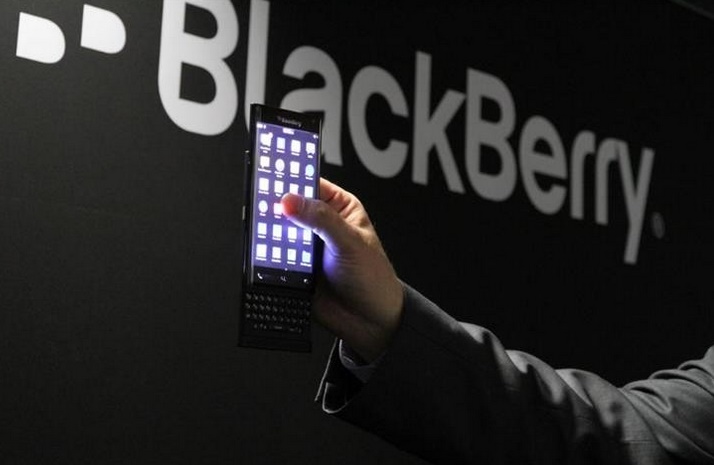 According to the tweet sent out earlier today, BlackBerry Venice will be the name of the smartphone, and it will in fact, not only feature a slide-out keyboard but apparently it will also head to AT&T. It's not yet confirmed if the device will be an AT&T-exclusive or not, just that the carrier is planning to sell the device. While BlackBerry still has not yet confirmed the existence of the Android device, but John Chen, the company's CEO, explained in an interview recently that the company is not opposed to building an Android device, as long as it's secure!
Here's the BlackBerry "Venice" Slider alleged specs:
1. 5.4-inch Quad-HD display
2. 18 MP rear-camera
3. 5 MP front-camera
4. 1.8 GHz Hexa-core (Snapdragon 808 chipset) 64-bit
5. 3 GB RAM
It's certainly been a long time since we've seen a QWERTY slider on Android and if this device is a BlackBerry flagship, it could offer some nice hardware as well! However a notable Android handset with Blackberry's QWERTY keyboard, don't be surprised if it turns out to be hit! However all we've got thus far is plenty of rumors, speculation and perhaps some misunderstanding as to what BlackBerry is doing with the Android runtime on BlackBerry 10 smartphones.
Android-powered slider built by BlackBerry indeed sounds exciting!! Although it is also rumored that Venice is expected to be released by Nov. 2015, let's wait for some solid confirmation from the firm. Rumor or not, this event has certainly created some kinda hype!