Spaceport America is the world's first commercial spaceport located in Sierra Country, New Mexico, United States. Spaceport America is officially declared open on October 18, 2011 and is operated by New Mexico Spaceport Authority. It is the major hub for Virgin Galactic and UP Aerospace. Tenants of the spaceport include Virgin Galactic and SpaceX while UP Aerospace and Armadillo Aerospace have both operated from the spaceport. The New Mexico legislature is currently considering legislation that would result in the sale of its Spaceport America. At the upward arc of the NewSpace movement's trajectory, fanfare was made about spaceport would supposed to see private citizens travel into space regularly but still date no one made the start of space tourism. With limited progress, the selling off of Spaceport America shows impatience.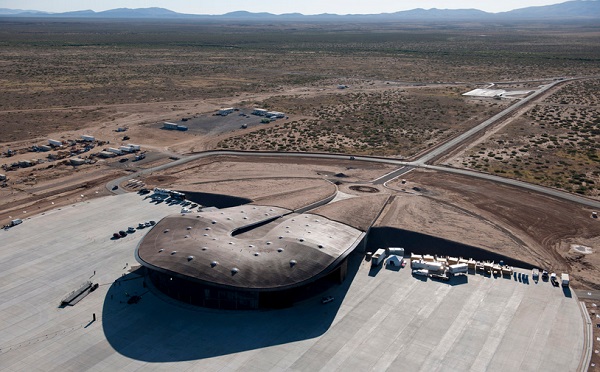 Late last week, a proposal passed through the state senate that New Mexico should consider selling off $220 million burden Spaceport America. In the vote, the bill, SB 267, has been moved to the Senate Finance Committee from the Senate Corporations and Transportation Committee. No hearing date on the legislation has been scheduled in the Finance Committee as of this writing. The legislation is sponsored by Senator George K. Muñoz, who told the Committee that "Spaceport has one launch director. He probably ploughed a lot of snow but he's never hit a launch button". According to AP, the senator said "I'm beginning to fear that the spaceport is a white elephant that was given to us by a former governor and an international billionaire, and if we're not careful, all our hay is going to be eaten."
According to the website, it is built on some 18,000 acres and has a 12,000 foot spaceway and that it has "plenty of business growth opportunity." But after last year's accident some industry has predicted the setback of VG. Munoz stated in a press release that he believes VG is not living up to its end of the agreement. "The Legislature is getting virtually no pertinent financial information regarding the Spaceport or its anchor tenant, Virgin Galactic. I feel that Virgin Galactic is in violation of its lease. In addition, it appears that Spaceport America is illegally using bond money for its day-to-day operations budget."
It is still unclear who wants to buy it but one thing it is expected if the Spaceport is purchased it won't have any impact to the companies that are already using the spaceport.