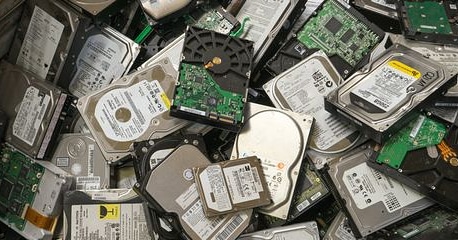 No one expects to deal with hard drive failure, but the issue is still a risk worth paying attention to. Remember that the majority of your life – files related to your work, photos from the last family vacation, and much more data – is now stored digitally, so an issue as simple as hard drive failure could lead to a substantial loss of data.
The issue is serious enough that major operating systems now show alerts when signs of an impending hard drive failure appear. When you do see the alert – the next time you notice common signs of a hard drive failing slowly – there are a few things you need to do.
Check and Recheck
If your computer isn't booting up because the drive isn't responding, the first thing you want to do is safely shut down that computer. Remove the drive from your computer and try connecting the drive to another machine. If you are lucky, your files should be readable.
In this circumstance, don't take any chance and begin backing up important files immediately. You also want to do a hard drive diagnostic just to be on the safe side. If you cannot access your files, however, you may be looking at an actual hard drive failure.
Protecting Your Files
Any new data written onto the drive will replace old, deleted files. The last thing you want to do when you cannot access your files is too many write/read operations on the drive itself. You can still install a recovery software, but it is always better to do it on another drive or machine.
In case of your files not being recognized at all, run the recovery software and do a quick scan. You will be able to identify whether it is an actual hardware failure, an error in the drive's partition, or other issues. You may see your files listed by the recovery software too.
Recover and Rescue
In an ideal situation, a capable recovery software from top names like Secure Data Recovery will get your files back. The recovery process may take a while to complete, but you can be fairly certain that your files are recoverable at this point.
In a more severe situation, however, the next step to take is enlisting the help of professionals to do a secure data recovery. Thanks to some advancements in the technology behind data recovery, professionals can do so much more with your damaged drive.
Preventing Future Issues
Recovering your files is only the beginning. Naturally, you need a new hard drive for your files. On top of that, you need to start thinking about additional measures to prevent similar problems from appearing again in the near future.
Having a good backup routine is highly recommended. While shopping for a new hard drive, consider picking up an extra drive for backup purposes. You also have cloud backup solutions to choose from if you want to add them to your backup routine.
Preventing is always better than actually dealing with a serious hard drive failure. That said, you know exactly what to do the next time your drive sounds weird or a pop-up hard drive failure warning appears on your screen.