YouTube has made a decision to hide the number of dislikes from YouTube videos. The dislike counts will be visible to the respective content creators, but won't be made public. The decision has been made keeping in mind the positive environment YouTube promises its users. This announcement is receiving mixed reviews from people, and users are divided into two groups.
Why YouTube has made such a big decision? It has been seen in several instances, that users dislike video of creators just because they hold a personal grudge against the creator. Again, there are instances when there is a war of words between two popular creators. Consequently, their respective fans start disliking the opponent creators' videos. This comes under cyber bullying and YouTube discourages any such activities which defame a content creator without any reason.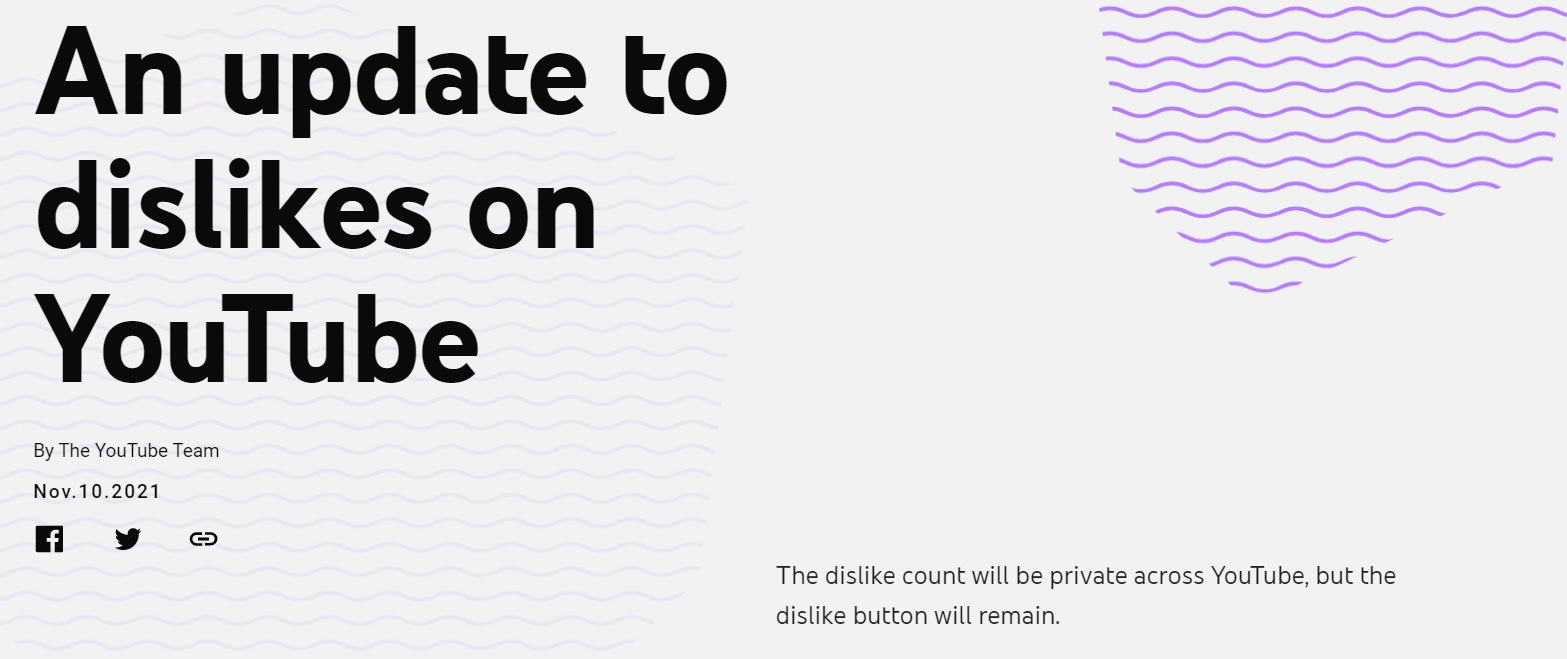 YouTube wrote in their announcement:
We heard during the experiment that some of you have used the public dislike count to help decide whether or not to watch a video. We know that you might not agree with this decision, but we believe that this is the right thing to do for the platform.
We want to create an inclusive and respectful environment where creators have the opportunity to succeed and feel safe to express themselves. This is just one of many steps we are taking to continue to protect creators from harassment. Our work is not done, and we'll continue to invest here.