Google has opened a new dimension for smartphones by first creating an open source platform like Android. Now there are more than 4000 Android devices that include smartphones, tablets, smartwatches, Chromebook etc. Every year, ever since Nexus has made its inception, spectators wait for that day of the year when Google launches its Nexus devices. This year also, Google has launched two Nexus smartphones- Nexus 5X and Nexus 6P.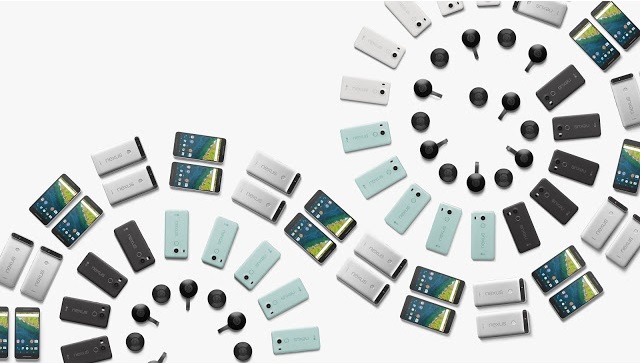 Both the Nexus devices will run the latest Android 6.0 Marshmallow with enhanced flexibility and improved  features. For your informatiin both of these Nexus devices will have fingerprint scanner called the Nexus Imprint. The fingerprint scanner not only adds improved security but also a safe method for Android Pay.
The Nexus 5X has been built in collaboration with LG. Nexus 5X comes with a light and elegant built and a decent 5.2″ screen. Some major features include 12.3 MP camera and Type-C port as the Nexus 6P. Nexus 5X will be priced at $379.
The Nexus 6P has been built in partnership with Huawei and this smartphone is different from 5X in many aspects. It has an all-metal body which gives it a more professional and sophisticated look. The screen size is also bigger 5.7". The phone is crafted from aeronautical-grade aluminum, with 12.3 MP camera sensor with massive 1.55µm pixels, a USB Type-C port for fast charging amda powerful 64-bit processor. The Nexus 6P will range from $499.
The devices are available on pre order in Google Store in countries like US., U.K., Ireland and Japan, and come with a free 90-day subscription to Google Play Music. In the United States, the pre order includes a $50 Play Credit which will help you to get you favorite media. 
The Nexus launch also witnessed the launch of a Google manufactured tablet called Pixel C and  a Chromecast and Chromecast Audio. "The Pixel C brings together the benefits of a full-size keyboard with the portability of a tablet. The tablet and keyboard attach magnetically (no docking mechanism FTW), so it's easy to switch between typing and using the touch screen." It hss aluminium built and USB Type-C Port.