ISP throttling is one of the standard practices most providers follow in slowing or speeding the internet services deliberately without prior intimation. ISPs throttle the internet connectivity to control internet traffic over their network, avoid network congestion, and enforce strict data limits. Although the general connotation around throttling is negative, this might not be true in all cases; sometimes, it helps the ISPs distribute the available bandwidth equally among all the customers. Throttling could be more questionable when ISPs start manipulating your internet habits by breaking net neutrality rules. Below are a few reasons why ISPs throttle your internet connectivity,
To avoid network congestion
To limit the amount of high-speed data
To alter the user's habit and divert them to a specific service
To service more users with the current ISP's configuration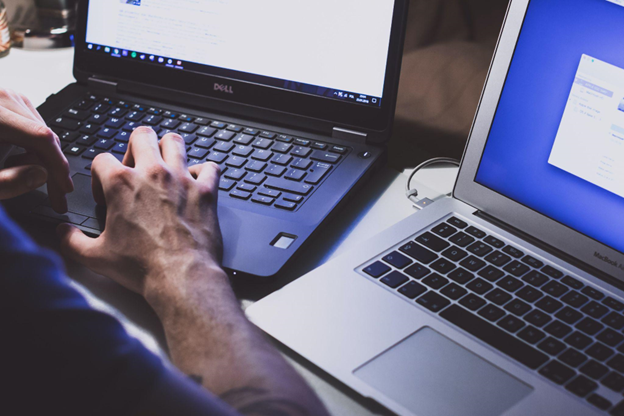 How to tell if your connection is being throttled?
Slow internet speed doesn't essentially mean throttled internet connectivity; many factors can affect your overall internet experiences. However, you can try out the below-mentioned methods to check if you're connection is being throttled,
Test Internet Speed: There are many free tools available out there, using which you can tell if you're getting the speed, you're paying for. You can compare the internet speed with your current data plan, and based on the comparison, you can reach out to your ISP with a complaint.
Run a port scanner test: The connection between your computer and any other program/server happens on the internet via ports. Usually, ISPs keep track of such standard ports and throttle the data to divert users toward a specific application/game.
Monitor your monthly data usage: Typically, with capped plans, internet speed decreases significantly once you exceed your high-speed data. It's always a good idea to monitor your daily internet usage using a tracking tool. This won't be a problem for you if you're using an unlimited data plan with no cap.
Compare your speed with a VPN: VPN can help you encrypt your internet connection and prevent your connection from being throttled. Let us dive into the VPN section and understand how can we bypass the throttled network restriction,
Use VPN to stop ISP throttling:
VPN stands for Virtual Private Network, a technique that can hide your internet activities from your ISPs by encrypting your connection. The underlying idea is that if your ISP can't track your internet activities and IP address, then ISP can't throttle your internet connection. For certain areas, VPN can be beneficial in accessing restricted/blocked websites.
Setting up your VPN is challenging; it's always recommended to use available VPN networks over the internet.
Download and install a good VPN tool in your system. This service could be free or paid based on your requirements.
Before connecting to a remote VPN server, please note down your internet connection speed.
After that, activate your VPN tool and trigger a round of internet connection speed tests. You might notice either improvements or slight degradation, but overall throttled services are now unblocked. For example, if a specific service was slower earlier, now you might notice significant improvements.
Other benefits of using a VPN service:
Anonymous internet activities
No network restrictions
Access geo-blocked services
Secured internet connectivity over public wifi network
Uninterrupted streaming
Save money on region-based eCommerce
Please note that having a good VPN service could drastically improve your overall internet experience with minimal latency. Conversely, using free VPN services could lead to poor internet experiences.
Conclusion:
In this article, we have walked you through different ways to identify if your connection got throttled by your ISP and ways to bypass the network restrictions with just a few clicks.