Steve Jobs was always fervent about small screens for iPhones. The past Apple devices did have small screens but the iPhone 6 and iPhone 6 Plus changed the face of small screens. But for iPads, Apple did just the opposite! The iPad Pro which launched in November possessed a 12.9-inch screen. The new iPad Pro that has made its entry in the Monday event has been scaled down to a 9.7 inches screen. The tablet market has been showing a smooth declining since a year or two and Apple has been no exception. With the advent of large screen smartphones with a plethora of amazing features, the love for tablets have sublimed in the air. So it has become important for Apple to rejuvenate its business for tablets.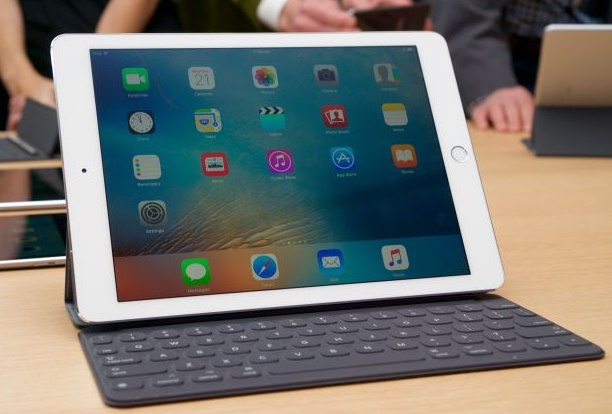 The Cupertino based tech giant obviously did a good amount of research and found that there are a considerable number of people who gets turned off with big screens. So, the new iPad Pro can be a good fit to their choices. Some new smart features have been introduced that can entice a specific sections of customers and some features are such that they will allure everyone. The device will be available from March 31, 2016. It will be priced at $600 for a 32-gigabyte version, and run all the way up to $900 for a 256-gigabyte version. It's available March 31.
Among the new features being added, the latest feature is the True Tone feature. The true tone feature adjusts the color of the display depending on the lighting condition of the room. So the brightness will be increased in broad daylight, and will reduce at night. This adjustment will give your eyes a warm and soothing experience. The tablet comes with a palm-rejection software which is simply impeccable. This feature will let you keep your palms on the screen while scribbling or drawing. You can understand that the specific feature will attarct painters, graphic designers and drawing artists.
The new iPad Pro 9.7 is equipped with 12-megapixel camera and 4K high-definition video. The tablet is available in silver, gold, space grey and, for the first time for, rose gold.
Tim Cook is very affirmative with the product. "So powerful and so capable, it truly is the future of personal computing," said Tim Cook at Monday at the company's corporate headquarters in Cupertino, California.