In an era where likes and comments on social media mean much more than a verbal compliment, it really turns down if your photo is not getting enough attentions that you want. If you are one of those persons who get really depressed if your profile photo doesn't get enough appreciation, then this article is for your. MIT has developed a web app called LaMem, which is the acronym of Large Scale image Memorability. This web app tells how how memorable is your profile photo.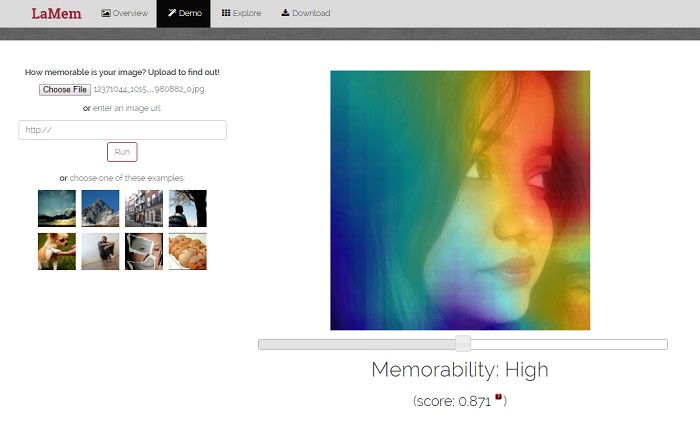 LaMem works on a definite algorithm that judges a picture on a scale of 0 to 1. if your score is 1, this means your image is memorable and people will remember it after 100 seconds. Check out the image above, I put my profile photo which got a score of 0.871 which is also quite good!
If you open the LaMem's page, you will get to upload your picture or straightaway provide the URL of your image. Then click on Run. You will get your score. There is a slider below your image to demonstrate a heat map of the areas of your photo that are most (red) and least (blue) memorable.
Try out LaMem here