Recently, during the annual luxury watch fair in Switzerland new Vector Watch was revealed! If you've been hung up on early smart watches' weak battery lives, then Vector is a watchmaker you're going to want to key your eye on. Vector this week announced it's working on a family of smart watches that will be able to deliver great battery life, affordable prices, appealing designs and compatibility with iOS, Android and Windows. Familiar, yet progressive, these watches can be confidently used to streamline daily activities and tasks so you can focus on what truly matters.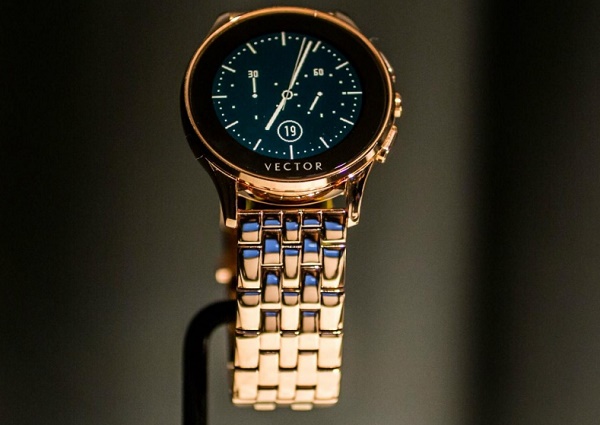 This new watch is expected to be coming in 2 different shapes: Luna with a round face and Meridian with a rectangular one. The most interesting thing about these watches is that its developers are promising is its 30-day battery life. Not 30 hours, but 30 days, though we'll bet the watch can't last that long if you use its features often. It can display your messages on screen, which you can dismiss with a flick of the wrist, and it works with IFTTT (If-This-Then-That) commands. However, the company does not specify what kind of operating system it's running. The company does say that it has developed its OS from scratch, investing in "having the best black and white screen" out there to deliver prolonged battery life.
The company, headed by a team of execs including former Timex CEO Joe Santana and ex-Nike Designer Steve Jarvis, didn't delve into those features' specifics, but the devices' PR mentioned that it will be compatible not only with iPhones and iPads, but also with Android and Windows devices. Vector Watch will hit the shelves this late summer, but you can pre-order some models right now.
The Vector Luna, priced at €399 (Approx.26, 900 Rs), has a 44mm round case and the Vector Meridian is priced at €229 (Approx. 15, 400 Rs.) and has a 40.5mm case. Both devices have stainless steel cases and hardened mineral crystal, are water-resistant up to 50m/50ATM, and come with solid stainless steel bracelets with butterfly closure, and leather straps or supple silicon straps.