We know that the language translation apps are there in the market from some time now, and we also know that their erroneous results serves no purpose of language translation, infact creates more ambiguity by interpreting in new senseless meanings. This was an issue scientists were ragging their brains for from quite some time now, but the time paid off and now we have language translators which actually works.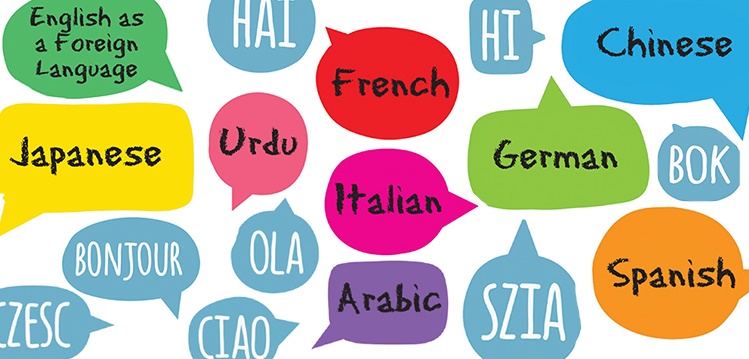 A month ago , Skype successfully translated between English and Spanish speakers. Next in queue is Google , that plans to update its Google translation app into a more accurate version. Google supports written translation of 90 languages and verbal translation of few popular languages. Thus the Google translation app can easily convert a popular language into text , no need to pick a pen. Though the verbal service requires a pair of headsets and works best when one of the people involved in the communication speaks at a time.
On a brighter side, language translation can end discrimination. All can speak and understand one language. Technology can truly bind the world together. This will also give boost to many Google translator dependent apps like Google maps can easily be searched just by speaking the location name in your local language, Google search can be done in the same way and so on.
Facebook and Twitter uses Microsoft's Bing Translation engine. Facebook initiated the largest movement of communication across the world without language barriers by sharing pictures. With Skype's initiative , it expects that a few thousand Skype user can lift upto 40,000 users in the curiosity to try Spanish to English conversion. With language translator e-learning across countries where students are not familiar with the internet popular language, becomes easier. Journalism is also a field where ease and benefit is expected as now interviewees can speak in any language and it will be electronically be converted to the required language.
80 to 90% of online content is only in 10 languages. No wonder around 500 million active users use Google Translator app every month. Though few web pages can be auto converted into desired language (from 140 languages available) by changing the Google setting ,emails can be sent in languages like Klingon, Piratte and Elmer Fudd, still the purpose remains unsolved till language translation database supports all the possible languages in the world and that's what many countries are pressurizing language translators for.
But with boons come bane: the risk factor involved. With the invention of every new technology , there comes new ways to hack it and perturb into human privacy. Similar is the case here as though machine can translate each word we speak literally into words of other language but sometimes few words that denote humor , sarcasm etc can be misunderstood by the machine. Kelly Fitzsimmons, co-founder of the Hypervoice Consortium confirmed that though privacy of the speaker will not be compromised but a speaker should be conscious while outsourcing the provider service to a machine in machine learning. Another concern could be that if the verbal translated voice is similar to real one and password is the identification of a voice note than biometric check can fail due to a false positive result. Olivier Fontana, director of product marketing in the Skype , resolves a privacy issue by ensuring that when an audio is recorded it the it is broken up into multiple files , that makes it impossible for N.S.A. to monitor it.
So download a Translator and enjoy its benefits!
Source: The Mobile NYTimes