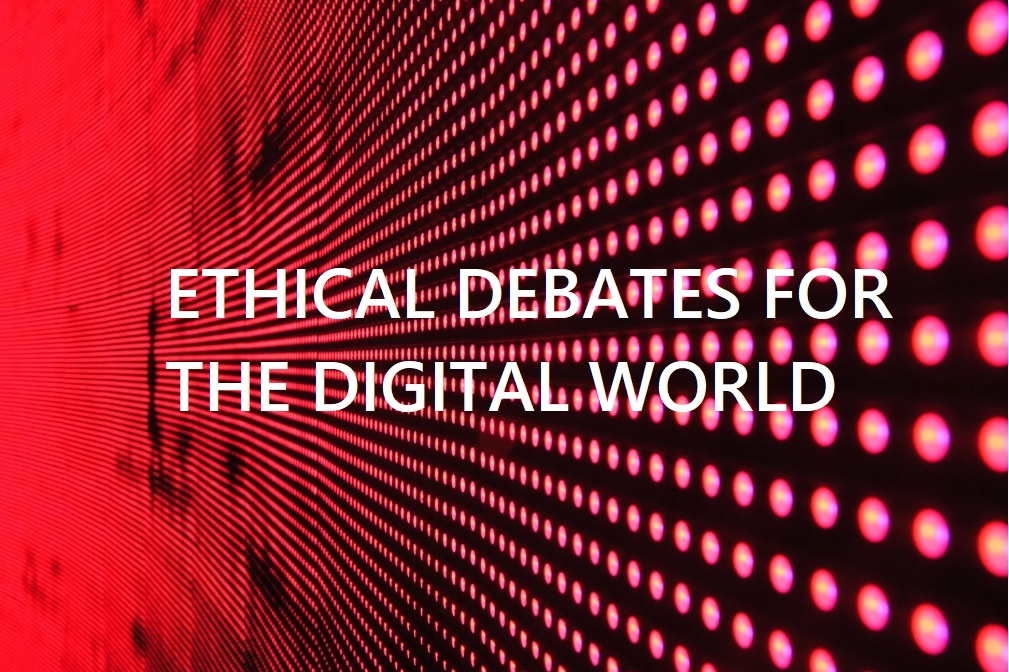 The digital world has brought with it an endless pool of knowledge, countless opportunities for businesses both big and small, as well as platforms on which to connect with loved ones. However, the online realm has its fair share of negative aspects, too. Take, for example, personal data security, data brokering, and high frequency advertising – all of which is considered to be a gray area from a legal perspective. Here are some additional details regarding these three main ethical debates for the digital world.
Personal data
Personal data rights are a huge gray area in many different aspects. This goes not only for the personal data that we willingly submit to certain websites and companies via the internet, but also for data concerning our online behavior and choices. In many instances, technology experts create artificial intelligence, such as customer service chatbots, to identify data and patterns within data. This is so that the AI can generate a better understanding of a company's target market, especially in relation to their buying decisions and the specific information that each individual seeks. 
Ultimately, artificial intelligence and chatbots collect this data without any consent for the various parties from which they are taking it. Further to this, the data collected can have far-reaching consequences on business and consumers in the future.
The good news is that the relevant industries are working tirelessly to secure fairer personal data right for consumers, particularly in relation to the online sphere. Many online universities offering data-oriented programs andZx courses, such as UNSW online, are including the importance of upholding data privacy in their curriculums. A definitive and positive step in the right direction! 
Data brokering
When consumers fill in an online form or provide their details to a company when entering a competition, it is very rare for them to actually stop and take the time to read the associated terms and conditions. What they do not realize is that, more often than not, they are signing away their privacy rights by agreeing to allow the company in question to 'sell' their personal information to third parties.
Some examples of data brokering are even more underhanded in that they take place without any clear consent provided by the individuals whose data is being sold whatsoever. This type of data is often, once again, online behavior, buying trends, habits, and preferences. 
High frequency advertising
If you have ever been served a specific ad more times than you can count, you are definitely not alone. This approach to digital marketing is called 'high frequency advertising' and is adopted in the hopes of boosting the chances of making a conversion based on how frequently you are exposed to a specific brand or product. In most situations, these ads are targeted to you specifically based on your previous online activity – once again, through non-consensual data sharing. High frequency is extremely frustrating for the consumer, so it often has the complete opposite effect than originally intended. However, according to countless digital marketers and data scientists, this marketing tactic is more than just irritating, it is downright unethical too. 
The way forward
While the insights gained through leveraging personal data from consumers sure prove valuable, what is more valuable in the long run is building a sense of trust within your consumer base. It is possible to solve the vast majority of common ethical issues within the digital world if companies adopt a more transparent approach to conducting business and target market research. 
Business owners can achieve this by adopting an ethics-focused culture within their organizations, actively educating employees on how best to respect customers and their privacy when it comes to everyday dealings. This education is specifically important for employees operating within the marketing and customer service sectors of the business.
Make sure that you draw a clear line in terms of where helpful insights into your target market moves into the territory of being manipulative and dishonest and ensure that employees can be held accountable for their actions should they go against procedure.
Ultimately, until solid laws are signed into effect, it is up to organizations to make ethical decisions to the benefit of their clients and customers. If you do intend to collect data for research purposes, ensure that your consumers are properly notified of that fact and given a clear choice regarding whether they wish to participate. After all, it can prove to be much simpler and cost-effective to obtain helpful data directly from willing consumers than from other undercover sources!