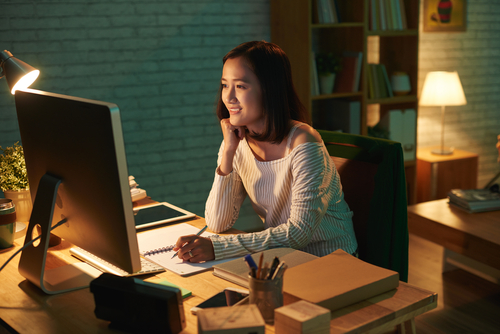 The software that is installed in your computer needs to be updated regularly. This helps to ensure that the security of your computer is not compromised. In case you didn't know, outdated software increases your vulnerability to cyber attacks. Besides that, such software denies you an opportunity to experience new features that are usually contained in recent updates. When coders release an application into the marketplace, they continue developing it further to include new features.
In addition to that, the outdated software causes your computer to take ages when you are doing a task. While every software comes with the option of automatic updates, sometimes it's necessary to do manual updates, especially if you suspect that your computer has been infected with viruses through sharing of USB devices or malwares. Here is a list of steps you should follow when updating your computer software.
1. Close All Applications
By the rule of thumb, you should never try to update any software when there are other applications running in the background. This is due to the fact that such programs will use the little RAM that's left. If the RAM of your computer is too low, it's actually recommended you boost it. The advantage of closing all applications is that it helps in freeing up memory space in the RAM so that the software update can progress at a much faster speed. If allow other programs to continue running, you may not even be able to finish updating the software.
2. Connect Computer to the Internet
It's not possible to update software when you don't have access to the internet. This is because you will need to download recent updates from your vendor's website. Even if you want to use automatic updates, they can only happen when your computer is connected to the internet. If automatic updates have been turned off, it's advisable you turn them on. In case you get stuck, you should consider getting help from the vendor that you bought the software from. The good thing is that you can get instant remote assistance at inside tech.
3. Try Uninstalling and Reinstalling
When you fail to update your software regularly, most files that are used by the application get deleted or corrupted without you knowing. This causes the software not to load when you want to use it. The problem also happens when you are uninstalling other program files. This is because the process causes you to unintentionally remove program files that are shared by various applications. By uninstalling and then reinstalling, you will be able to recover some drivers that were accidentally deleted. If the old software had bugs, you can be sure the new installation will be clean. However, you have to reboot your computer for the new changes to be implemented.
4. Scan Computer with Antivirus
Viruses and malwares can really cripple the functionality of any software. This is because they are capable of altering with registries of individual software. When you allow viruses and malwares to persist for long, they can cause your entire system to crash. That's it's recommended you schedule for a scan every few days. You can actually configure the antivirus to scan the drives of your computer when the device is booting.