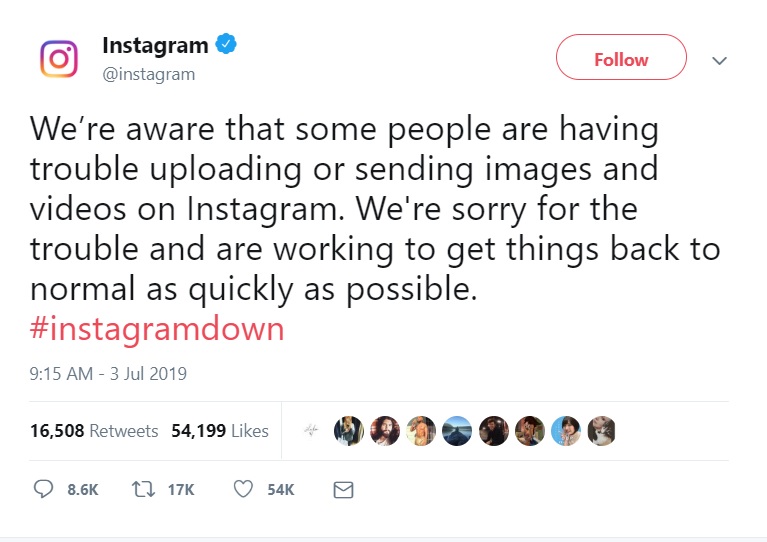 Facebook, WhatsApp and Instagram users are going crazy as these two social media giants are down since evening. The problem is with sending, uploading and downloading media files. The two apps are not showing any media files.
If you are using Instagram, then you won't be able to able to upload any video, boomerang, pictures and wont be able to see them either. Sometimes, they are visible whereas sometimes the media files cannot be viewed.
For Facebook users, you may or may not be able to see pictures, but you cannot upload any photo, video. Facebook Messenger is also showing similar issues. It won;t let you upload any image, video or document. You won't be able to make calls, video calls and so on.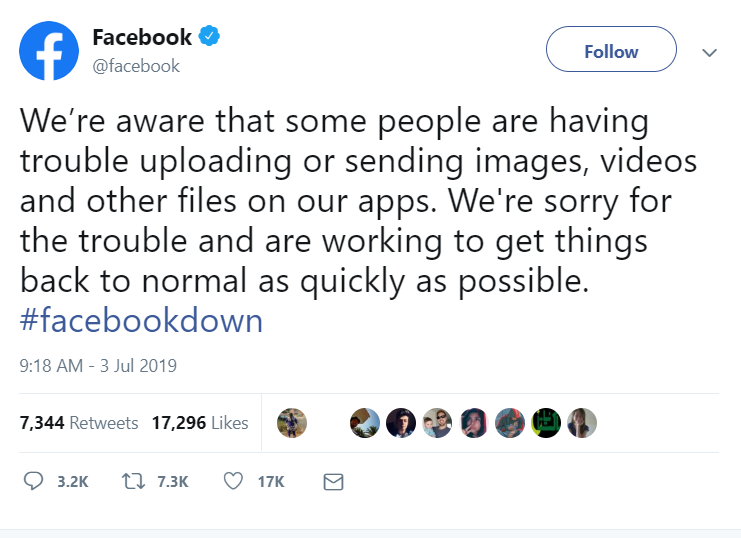 For WhatsApp, users are neither able to place voice call, video call, nor able to send any stickers, images, videos, etc. Emojis can be sent but not larger media files like stickers, gifs, etc.
All three social media giants are now products of Facebook and all three of them are exhibiting problems with uploading of media files. The platforms have used Twitter to spread their news.
Intagram and Facebook have tweeted about the uploading issue. They are working on the issue and hopefully will be resolved soon.