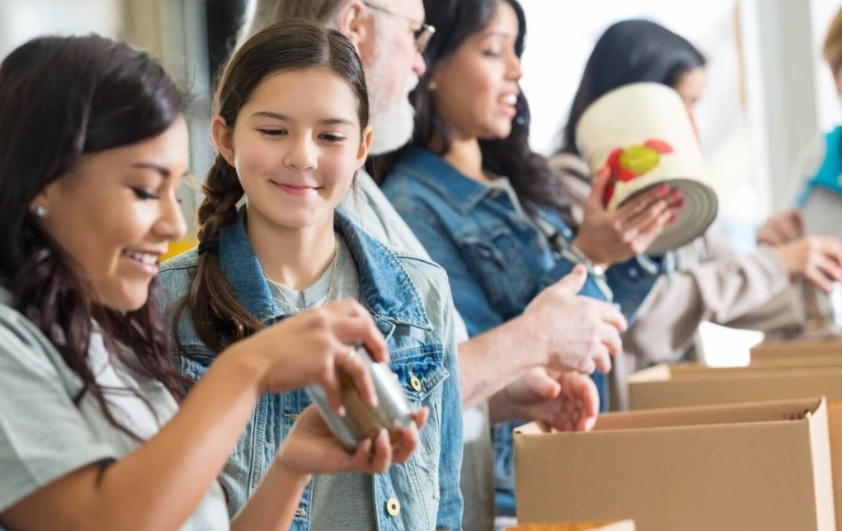 Working on your own tech projects is a great way to learn about electronics. There are some really cool things you can build on your own, and along the way, you'll learn a lot about how electronics and computer systems work. So, if you have a spare afternoon, a little money to spend, and a desire to learn, here are some great tech projects you should consider building on your own.
1. Build a Cloud Storage System
A very useful thing you can build for yourself is a cloud storage system. With a cloud storage system, you have a computer running in your home, but you can access the files on it from anywhere and on any other device. Think of it as building your own personal Dropbox server. To build your own cloud storage system, you can either set up a personal web server or even use something like the mini-computer Raspberry Pi. Here is one such guide that will walk you through a way to do it. Whichever method you decide to go with, you'll learn a lot in the process and end up with something pretty useful.
2. Build a Streaming Dash Cam
Dash cams are little cameras you leave on the dashboard of your car. The purpose is to record the front of your car as you drive so that you can either watch the videos back for fun or have a record should you get into an accident. You can make your dashcam as simple or complicated as you like, adding in features like GPS, multiple cameras, or even automation of some of the tasks. Again, there are multiple ways you can go about making a streaming dash cam, from converting an old cell phone to grabbing one of those Raspberry Pis. Building one of these is a great way to learn about electronics and mobile streaming, so look into building one of your own.
3. Create an Arcade Table
Who doesn't love to play classic arcade games? But rather than driving out to your nearest bowling alley or retro arcade, you can now play them in the comfort of your own home. The best part is you can design this arcade system however you want. For instance, you can install one in your coffee table and have it sit in the middle of your room. Or you can grab a cheap cabinet and have it off to the side. Another option is to use one of those old computers you have lying around and simply set it up on there. Arcade games provide hours of entertainment for your family, and creating one of your own isn't too difficult or expensive. 
4. Build Your Own Computer
Have you ever wondered how computers are made? Well, if you truly want to find out, the best way to learn is by building one yourself. Building a computer allows you to pick out the exact parts that you want your computer to have so that it fits your exact needs. There are plenty of kits out there that sell the essential parts, or you can purchase each part on its own. From there it's a matter of learning how these different parts connect to one another, then installing an operating system. Here is a great guide to get you started if you think building a computer is something you would like to try.
5. Build a Home Voice Assistant
Finally, a simple project to try is building your own home voice assistant. Sure, you could go out and buy the newest Amazon Echo, but wouldn't it be more fun to build one on your own? All this project requires is a Raspberry Pi, a few additional components to add to it like a speaker and microphone, and some free software. This guide does a great job of walking you through the process. Once you're done you can even house your new voice assistant in any case you want, giving it its own unique style.
How to Get Started
To get started, you first need to pick out a project. After that, you'll want to read up on the parts and tools that you need. You'll likely need to head to an electronic component search engine to get all the parts you need, especially if your project requires a lot of little pieces. From there it's just a matter of following the guides you find online and a bunch of trial and error. You may not get your project right the first time around, but with some persistence, you can figure it out. So, the next time you have a free afternoon and a desire to learn something new, pick out one of the projects above, or find one on your own, and get building.