Apple apologized to six Australian schoolboys after they allegedly faced racial discrimination from Apple's store. the news came out from a video which showed that six school boys visited the Apple store at Melbourne's Highpoint shopping center where they were rebuked by the Store's staff and were asked to leave.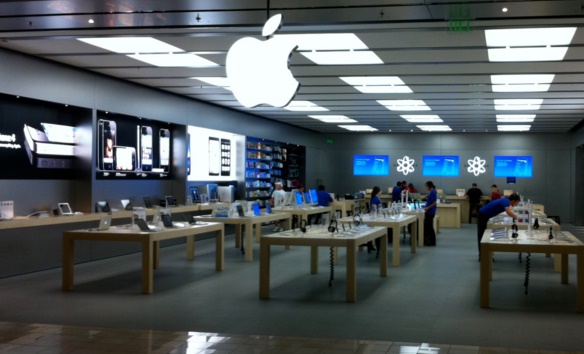 When the boys questioned the reason behind such a behavior, the staff told them that they were afraid that the boys might steal something from the Store and didnt't wish to take the argument any further. One of the boys filmed the whole incident and posted it in Facebook. the video went viral within no time and was viewed about 62000 times on Facebook itself. This raised an outburst among public and the reputation of Apple was at stake.
When the company came to know about it, it immediately issued an apology statement to the schoolboys. The staff himself expressed his regret for mistreating the boys. While the boys think that racism is the cause of this accident, but they are bot willing to take the matter any further becuase the comoany has sincerely apologized to them.
Apple released the following apology statement:
Inclusion and diversity are among Apple's core values. We believe in equality for everyone, regardless of race, age, gender, gender identity, ethnicity, religion or sexual orientation.

That applies throughout our company, around the world with no exceptions. We've looked into the details of the situation and we apologize to the customers involved. We will continue to do everything in our power to ensure all our customers are treated the way they should be.