Poor battery life has been a curse to iPhone users for the past 4 to 5 years. Many a times, iPhone was being mocked by its contenders as "wall-huggers" and several other satirical names. Many third party products have been launched as a support for battery, this time it's Apple who has unveiled a Battery Life fix for iPhone. The only interesting thing about the design of the phone cover is the Apple logo on it. Other than that, design wise, Apple has severely its fans.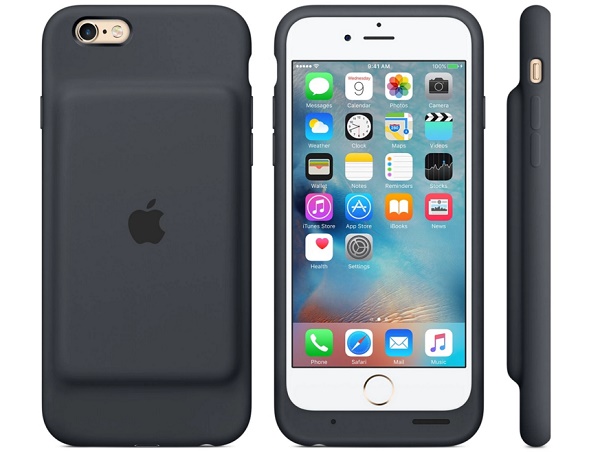 Now coming to the main features, the Smart battery case by Apple has been launched for iPhone 6 and 6S and it claims to ameliorate the total talk time for the latest iPhone models to 25 hours, or give 18 hours browsing over 4G. The Smart battery case has a battery fitted inside the case that is protruding outwards awkwardly, spoiling the elegance and beauty of an iPhone. The battery case is available in two colors- white and charcoal grey. The silicone-skin case with a Lightning Connector looks average with the bulging battery adding to the misery.
The new accessory by Apple is right now the trending topic in the social media but has failed miserably to attain the faith and love of the iPhone users. Most users are taken aback to find the odd looking device that came straight from Apple itself. The device is available for $99. We are yet to see how this Smart Battery case gets received by users.