It sometimes is very difficult when you have to work with someone who doesn't use the service that you use and prefers a different one. Dropbox is pretty much common for file sharing and back up. It has revolutionized the way for file syncing, back-up, and sharing. I personally can't imagine any other way to sync my imp files across device without the Dropbox service. So it really hurts and is painful when I have to work with someone who does not prefer Dropbox for sharing or file backup. Are you facing the same issue? Well no problem!! A simple web app can be used as intermediary between the people you want to receive files from but do not use Dropbox and your Dropbox files!! Balloon is a simple web app that performs this task.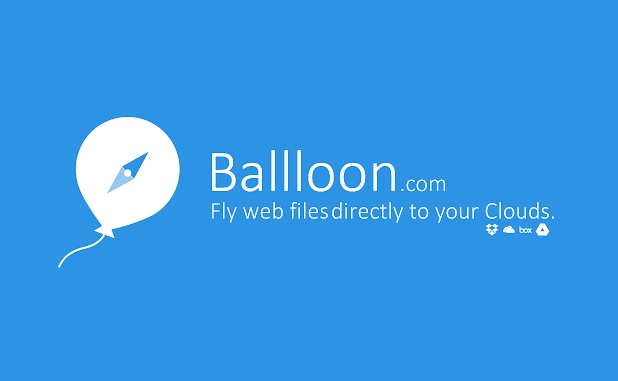 Balloon is a drop box for your Dropbox. Share your Balloon to receive files, collect photos from an event, and so much more straight to your Dropbox. There's no sign up for senders, and no need for you to manually download files anymore. Using Balloon, you can set up a simple user friendly URL to share with whoever needs to send you a file and it goes right into your Dropbox. If you're a developer, share your Balloon with designers for them to send assets or else if you are a teacher, share your Balloon with your students for them to turn in their assignments!! So it sounds easy and interesting rite. It indeed is.
To use Balloon, create a link by entering a name for your link and click launch. Share it with whoever you want to receive files from. You can edit the link anytime but make sure to send the new link to particular person, and delete it when you're done receiving files. You can create multiple links if you want to receive files from different people and it's a good idea to name a link after the person you're going to share it with because each link that you create and share results in a folder of the same name being created inside the Balloon folder in Dropbox. People can send you multiple files via the link and view upload progress on their own ends. The files go inside the Apps->Balloon folder.
So next time you find someone who does not use the Dropbox service, don't worry, just use Balloon and create a link for the person and enjoy sharing from non-drop box to Dropbox.