This is probably one of the craziest comparisons ever made by a professional photographer! A photographer named Lee Morris posted a video comparing the video recording ability of iPhone 6S with his Nikon D750 equipped with 24-70mm f/2.8 lens. The photographer surprised his fellow colleagues by posting this comparison videos. Lee Morris who recently took an iPhone bikini photoshoot unabashedly informed that the iPhone 6S won over the Nikon D750 DSLR in terms of videography. Is it really possible?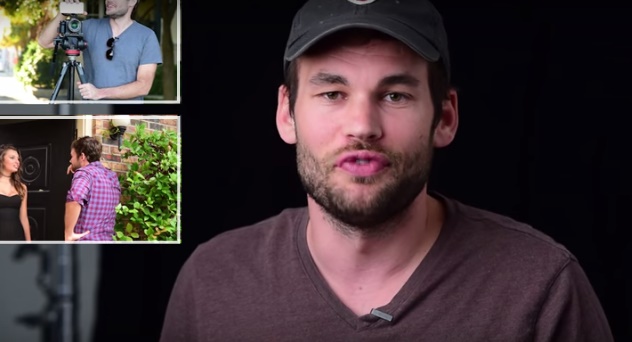 Morris said:
The iPhone footage looked way better than my $3 to $4,000 camera setup… and honestly this footage is kind of depressing to see. It doesn't just look a little better; it looks way better than the footage out of [the Nikon D750] at ISO 100 at f/8, which should be the highest quality that you can get…

I know what the comments are going to say… you can't easily put lenses on this camera, or what if it's low light, the footage is going to look way better on the DSLR. Of course it will… but that's not the point. The point is that in ideal shooting conditions, a cell phone has much better color, much better contrast, much better detail, a higher bitrate than a professional camera that we actually use day in and day out as professionals.
One thing must be noted that the photographer is not comparing the photography of the two devices, but only the videography. The Nikon DSLR cannot capture 4K videos unlike the iPhone 6S, so he downscaled the video quality of the iPhone 6S fom 4K to 1080p in order to make a fair comparison. Even though it is sheer stupidity to compare a smartphone camera with a high quality professional camera with expensive lens, but it has been observed that under similar ample lighting condition, the saturation, the contrast, the hue is way more clear and better in the iPhone 6S video than that of the Nikon DSLR. It's true that a phone camera cannot outdo a DSLR in all aspects of photography like low light condition, motion capturing and others, but that is not the point of Morris's comparison video. Despite of being a standalone hard core pro camera, if you only consider the quality of video captured in ample light, outside, then iPhone 6S is a proud winner over Nikon D750.