Like every year, this year also the Mobile World Congress will be held in the last week of February at Barcelona, Spain. Among a plethora of advanced gadgets that will be showcased at the event, one that caught the eyeballs is the Cat S60 smartphone. Nowadays hundreds of companies are launching thousands of devices every day. Hence, every device needs to be unique from others in at least a single aspect. What is that quality which has differentiated Cat S60 ? The answer is the embedded thermal camera. What is the utility of this thermal camera? The thermal camera helps in detecting heat loss, identify any over heated circuitry, missing insulation and moisture. Isn't it great?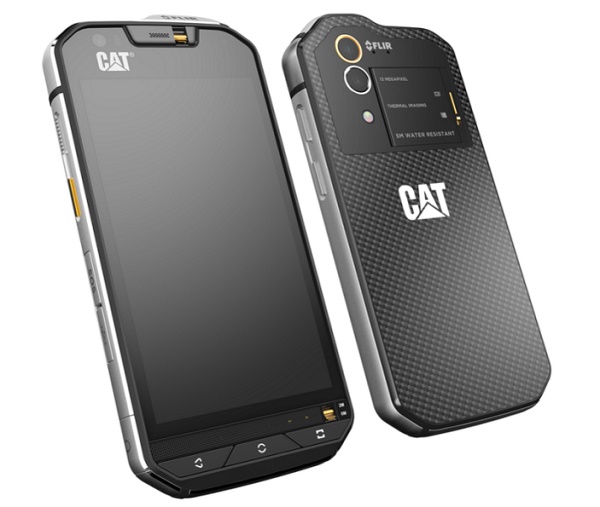 The thermal camera is manufactured by FLIR. FLIR is one of the leading companies that deals with imaging technology. The thermal camera also enables visualization of things that are otherwise not visible through naked eyes. You can pick up heat and measure surface temperatures from a distance of up to 50-100 feet, and also see through certain particles like smoke.
S60 is also the most waterproof smartphone with water resisting capability of depths of up to 5 meters for one hour. From the features, it seems that S60 is going to be a solid tough phone. Check out the specifications:
It has a 4.7-inch display with auto wet finger and glove support. Cat S60 sports an octa-core Snapdragon 617 processor, storage of 3GB of RAM, 32GB of on-board storage. Camera specs include a 13MP rear camera and 5MP front camera. It also sports 4G LTE connectivity, a 3800mAh battery, a MIL Spec 810G rating, and runs Android 6.0 Marshmallow.
The price quotes will be $599/€649.