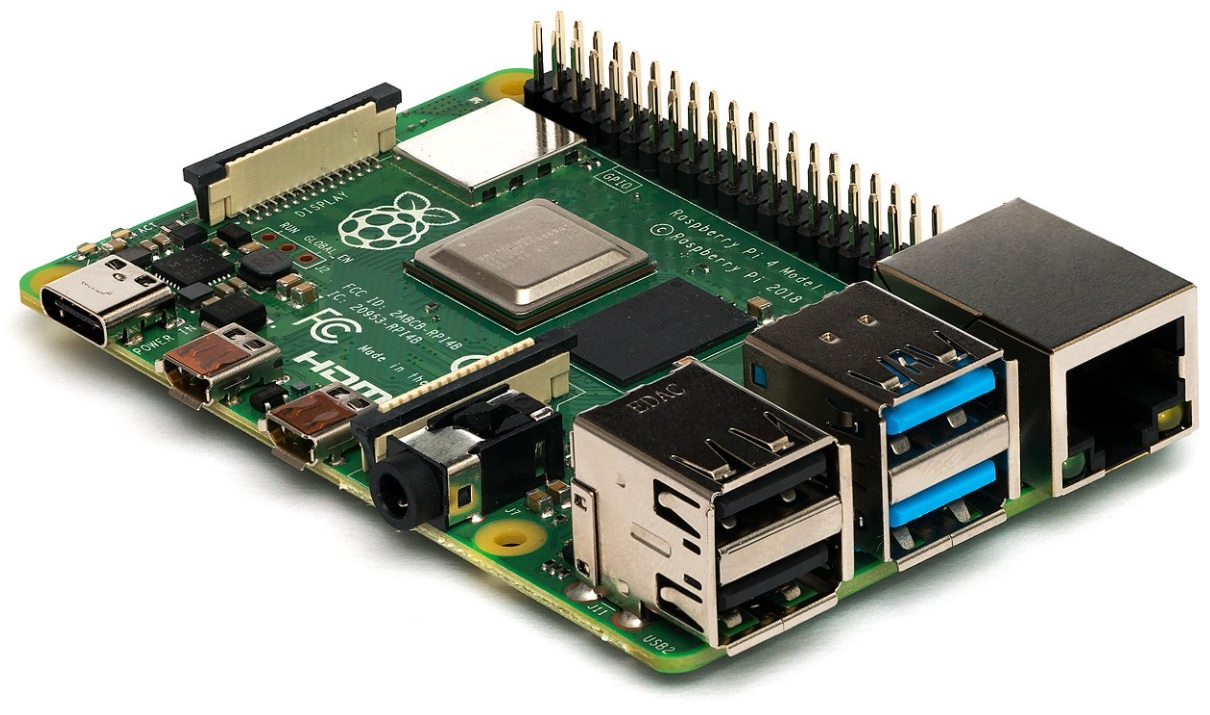 Raspberry Pi is the favorite microcomputer of the creative minds. All the creative developers use it to make or build amazing things:
the same include home automation systems to time-lapse photography rigs. For the creative developers, Raspberry Pi has been an affordable option. However, the same is also an extremely stripped-down computer.
Well, recently a lot of microcomputers have been introduced in the market with the potential to take over Raspberry Pi. Some of them, in fact, have more processing power and features. If you looking for something for your genius project, here are certain alternatives.
HummingBoard
If you are looking for something close to Raspberry Pi, you can go for this board. This works great for media streaming, robotics, consumer electronics and even as a PC. The advantage with HummingBoard is that it sets its level up with its quad-core processor, that is four times the memory of the R Pi, integrated wifi and Bluetooth connectivity. However, the configuration and layout is similar to that of Raspberry Pi so the hardware deployed can be used here as well.
Banana Pi
The Banana Pi is for people who are looking for something with more processing speed and a few added features. It also has the same board layout and supports the same add-on modules as the Raspberry Pi. However, it is comparatively larger than Raspberry Pi. The Banana Pi is constituted of a dual-core 1 GHz processor, twice the RAM as the Raspberry Pi and an on-board microphone.
BeagleBone Black
This board is as affordable as the Raspberry Pi board and somehow is better in performance. It has a faster processor and comes as ready to use. It has 4GB storage on its board as an advantage over Raspberry Pi which requires an SD Card.
MinnowBoard Max
This entry level board by intel is a completely open-source single-board computer. You have access to software and hardware and users even have the ability download the schematics of the board. It has a low power processor of 1.91 GHz with Intel HD Graphics and runs Linux and Android.
Odroid-U3
This board can be a great competition to Raspberry Pi. It comes with faster 1.7GHz quad-core Samsung processor. It is the same processor used with Samsung S3 smartphone. It also has four times the RAM of the Raspberry Pi. Odroid claims to be six to twelve times faster performance as compared to Raspberry Pi.
Udoo
Arduino is most popular board nad has led to many many single-purpose DIY electronics. But with the introduction of Raspberry Pi, many people took on it as i allowd work they could do with CPU. With Udoo, the same gap has been filled. It is meant for Android or Linux and has an Arduino-compatible board embedded. Udoo also has more processing hardware than the Raspberry Pi, with either dual core or quad core options.
Radxa Rock
This board levels up the microprocessor game with its quad-core 1.6 GHz processor, built-in Bluetooth, WiFi with antenna, 1 GB of RAM, and 4 GB of onboard storage. You also get options for 2 GB of RAM and 8 GB of onboard storage. The best thing is it comes with it's own clear plastic case so you don't have to get one separately.
Smartphones
Most processors in the microcomputers are similar to the ones used in smartphones. So smartphones can be comprehended into the list as well. If you have a combination of both then you will see that your smartphone stands goes ahead of everything. You have options of doing multiple things and everything else is easy with every app. It is quite different from regular microcomputers where you can add, change, build upon and customize as you wish.
All of these on the list are great alternatives to Raspberry Pi. But if you are looking for something small with computer power, that is probably in your pocket already.