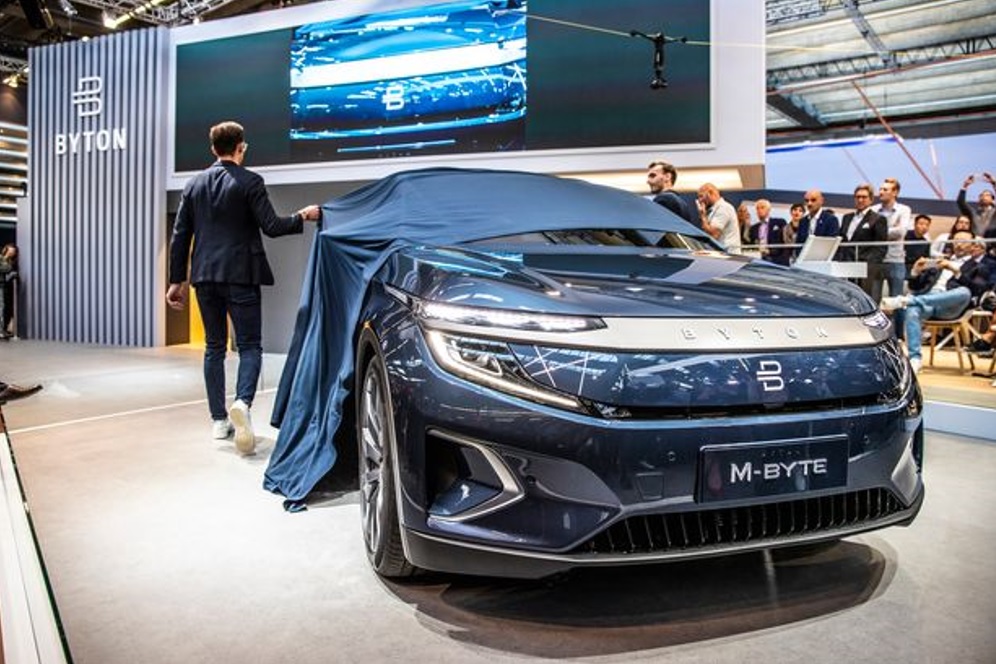 This year CES 2020, companies presented a plethora of new innovations and Chinese startup company Byton has stunned the world with its breathtaking electric car M-Byte. M-Byte is enriched with all world class technologies, along with some much-coveted collaborations with big technology brands. China already has a huge electric car market, but till now, none of the cars has been marketed and launched in the United States. The 2-year old company Byton, will launch M-Byte in China within this year only.
The interesting news is that, for the first time China will be launching the cars in both Europe and North America. Byton's CEO, Daniel Kirchert announced at Consumer Electronics, that the starting price of M-Byte will be US $45,000. There will be other variants of M-Byte with enhanced battery, and the price may rise up to $70,000. The car will sport some amazing smart entertainment services. The battery options include 72 and 95 kilowatt-hours, and the 95 kilowatt-hours model might deliver 250 to 325 miles of range in EPA's testing.
According to Qingfen Ding, Byton's chief of staff, this car is "the world's first smart device on wheels." It will incorporate facial recognition, biometric authentication, fitness tracker, driver's schedule, video conferencing facility, and so on. The car will facilitate a 48-inch screen stretching across its dashboard that can play your favorite movie, TV programs, photo slideshow on the go. Byton has collaborated with ViacomCBS and Access for providing a seamless entertainment experience.
Presently, there is a reservation for 60 thousand M-Byte cars across the globe, out of which, 21,000 are in Europe. The company's CEO said, that the factory of M-Byte in China is capable of producing 300,000 cars per year.
Read: Robotic Sphere Ballie: Samsung's Showstopper at CES 2020