It's pretty tough to think somebody intends to switch from one smartphone platform to another just for the sole reason of the new facilities provided by a voice assistant, particularly since these voice assistant programs are being improved continuously as time passes. Siri had much less capabilities than it has today, and the same piece of data can be claimed about Google's Voice Search. But Microsoft appears to consider that Cortana is more mature to make you want to change over to its new advertisement. Microsoft's "Siri vs. Cortana – Happy Anniversary" advertisement displays us some clean tricks that Cortana can perform, that you presently can't do along with Siri.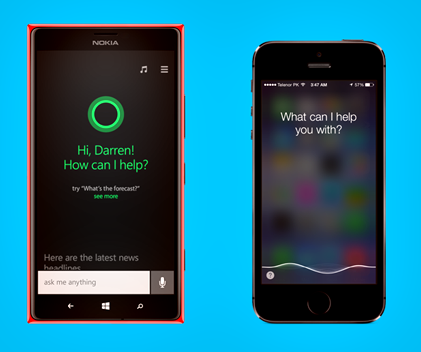 Cortana can even prompt you to do some particular jobs when you call some person is a great feature that Siri can't even perform, along with some other features that we've accounted for previously in a widespread way. Even more exciting is that this advertisement displays us the power of the entry-level Nokia Lumia 635 being compared to Apple's current flagship, the iPhone 5s.
Would this advertisement ask you to change away from your present smartphone platform solely for Cortana? Do you frequently use a voice assistant? Please leave us your comments.