Smartphone maker Elephone has expanded its horizon beyond smartphones and have launched a USB Flash Drive called Elephone U-Disk. The most eye-catching aspect of the USB Flash Drive is its full sized finger-print scanner. The biometric authentication in USB Drive, even though not a new innovation, is definitely a new thing for common people and the extra security in a Flash Drive will surely impress the masses.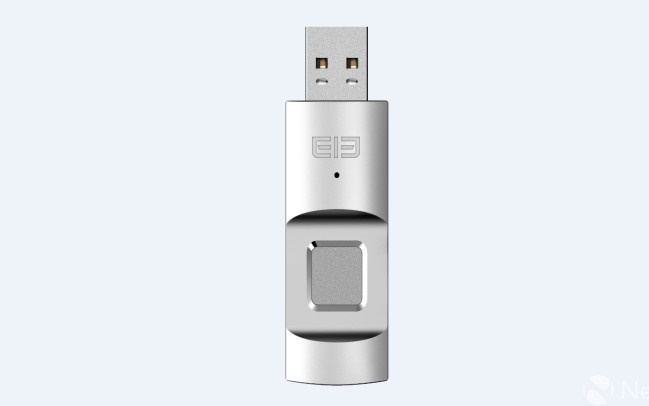 In the Elephone U-Disk, the file systems can be divided into two sections public and private file system:
The public section can be accessed by anyone. So the files in that section won't require a fingerprint scan in order to read, add or remove data. Users can keep normal files in that section.
The private section can be encrypted end-to-end and will require the owner's fingerprint in order to read, add or remove encrypted data. So users should keep confidential and important files in this section.
The main question that arises in now the encryption and decryption method that will be deployed in the drive. It is very important to ensure that a strong level of security is being used in h=the device. Till now it has not yet been known which encryption decryption technology will be used and whether or not it would add any worthwhile level of security that wouldn't exist with non-biometric security methods.