Group Policy is a feature in Windows Operating System which controls the working environments of the user and computer's accounts properly. It provides the centralised management ad helps in configuring the user's settings in the operating system in an Active Directory environment. Local Group Policy (LGP) is a more basic version of the Group Policy used by Active Directory.
The recent programs list contains a list of the programs that the respective user has used in the recent times.
Now with the help of Group Policy, I will show you how to enable the option of recent program list for your convenience.
Steps to Clear the "Recent programs list for new users" in Windows 7
1. Go to the start menu and type gpedit.msc
2. Click on the option that appear first on the start menu.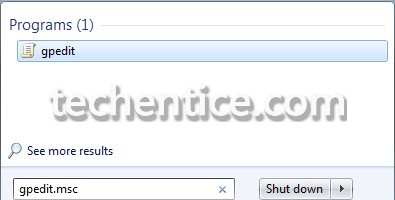 3. After the dialogue box of Local Group Policy Editor opens up, on the left hand side pane click on Administrative Templates and expand the menu under it.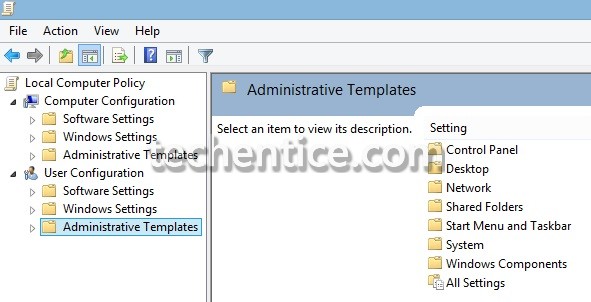 4. Now Click on Start Menu and Taskbar option. On the right hand side pane you will see numerous option available to you to edit the default setting of your present operating system.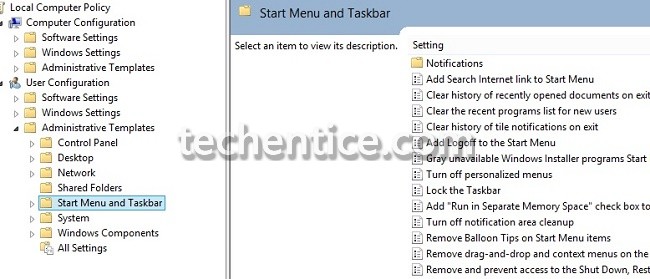 5. Find out the option of Clear the recent programs list for new users. Double click on it. A dialogue window will open up.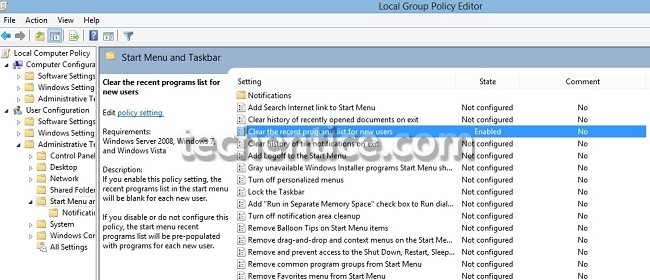 6. Click on the option of Enabled for enabling the setting for viewing the recent programs list.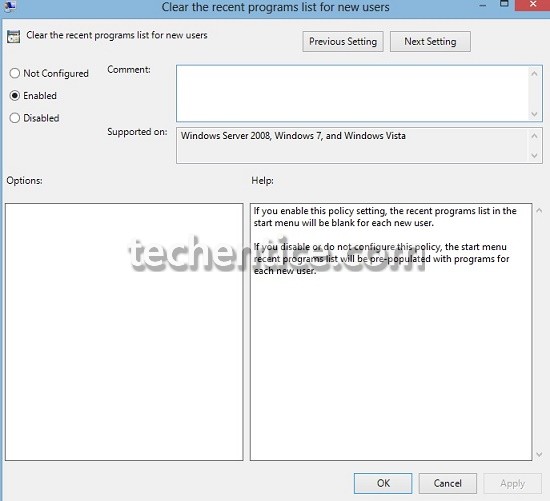 7. Click on appply and ok. Hence forth the option will be enabled for all new users where in the recent programs list will be cleared.