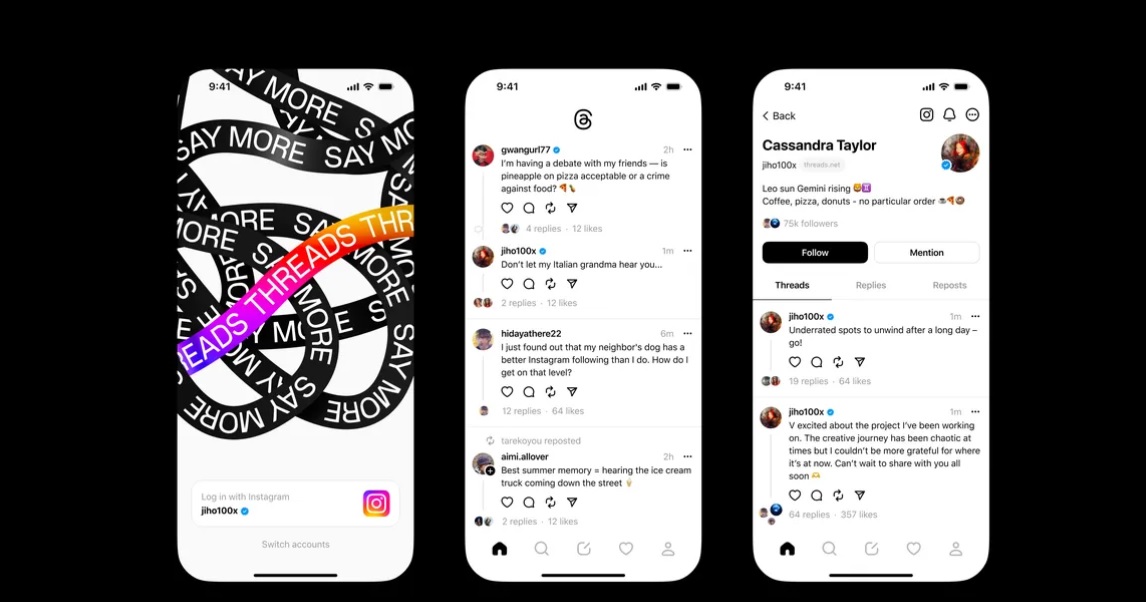 Introduction
In the ever-evolving landscape of social media platforms, staying ahead of the curve and continuously enhancing the user experience is paramount. Threads, a popular social media application, has recently made a significant update by introducing the feature of reposts to profiles and the following feed. This addition not only offers users new ways to engage with content but also strengthens the sense of community and connection among its users.
1. Reposts Tab for Threads Profiles
Your social media profile is your digital canvas, and Threads recognizes the importance of making it truly yours. With the new Reposts tab, users now have the power to curate their profiles with content that resonates with them. Unlike conventional retweets or shares, reposts on Threads allow you to build a unique collection of posts that reflect your interests, values, and personality.
2. Reposts in the Threads Following Feed
The Following Feed has always been the heart of any social media platform. Threads takes this concept a step further by introducing reposts to the feed. Now, as you scroll through the content from accounts you follow, you'll also encounter reposted gems that others in your network have found captivating.
This dynamic addition not only broadens your content horizons but also encourages a sense of discovery. You might stumble upon a post you missed the first time around or discover a new creator whose content resonates with you. This dynamic blend of original and reposted content keeps the feed fresh, engaging, and full of surprises.
3. Audio Notes Coming To Instagram
While this functionality has not yet entered the public testing phase, it could offer a new way to reach target audiences on Instagram in the future.
Sharing settings could also allow marketers to promote specific messages with smaller, targeted audiences, such as followers a brand follows back on Instagram.
It's worth noting that Facebook tried integrating a social audio platform in 2021 but shuttered the service less than a year later.
4. New Features To Increase User Engagement
Threads' mission to enhance the user experience doesn't end with Reposts. The platform has rolled out a series of new features aimed at increasing user engagement. From interactive polls and Q&A sessions to in-app challenges and contests, Threads is actively cultivating an environment where users can actively participate and connect. This proactive approach not only keeps users engaged but also nurtures a sense of community within the platform. Threads recognizes that engagement is the lifeblood of any social media platform and is dedicated to providing users with myriad opportunities to share, learn, and interact.
Conclusion
Threads' innovative addition of reposts to profiles and the following feed marks a significant step forward in enhancing the user experience on the platform. By allowing users to curate their profiles with meaningful content and by enriching the following feed with diverse reposts, the platform not only provides new ways to engage but also strengthens the sense of community and connection among users.