Facebook, the biggest social media platform, has decided to take down its Moments app by February 25th, 2019. The reason, stated by Facebook is a poor number of users. Hence, there is no point in keeping the service alive, provided the photo sharing service could not make a mark of its own. By February 25, you have the chance to recover your photos and videos.
As Facebook says, "User, we've made two ways for you to export your photos and videos from the Moments app before 25 February . After that, Moments will no longer be available.
You can start your export from any device. If you create private Facebook albums, you'll see a link next to each moment below that's ready to view as an album on Facebook.
If you have files that are available to download, you'll see them here along with the file size. To download a file, you'll need to enter your Facebook password."
There are two ways by which you can export your images from the Moments app, one by creating a private album to your Facebook profile or downloading all the content on your device.
Steps To Export Photos And Videos From Moments App by Facebook
First visit https://www.facebook.com/moments_app/export
Next, choose an option from i. Create private albums on your Facebook profile or ii. Download to your device. Choose the download quality according to your preference. Now click on Export Selected.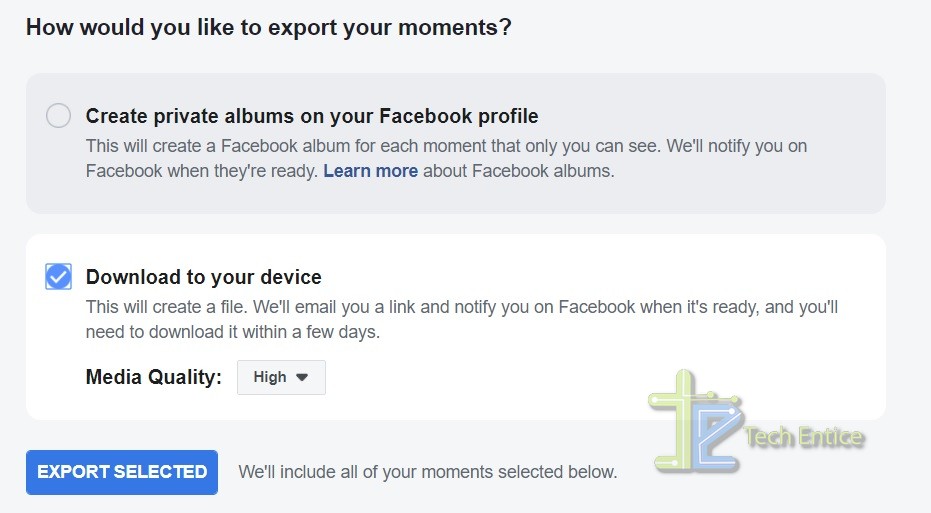 Now, Facebook will start preparing for your download. Once, it is ready, you will get an email in your registered email account or in your Facebook's notifications.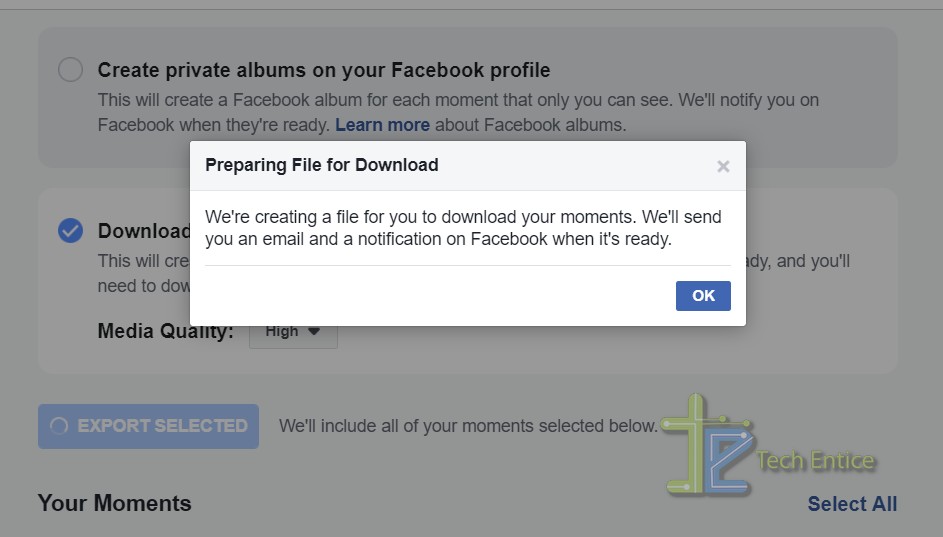 Click on it. You will get a download link. Click on Download File.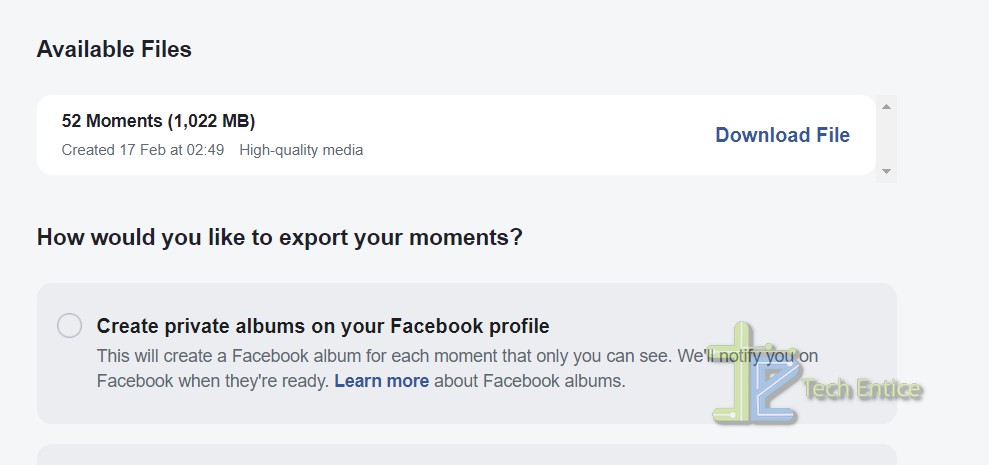 Next, enter your Facebook password, choose a download location for the zip file and wait till the download is complete Unzip it and access the photos.
That's all!