Why We Need Spy Software?
Spy Software applications are very common these days. Parents use such apps to monitor activities of their kids, whereas companies use them to track their employees. The popularity of spy software apps is increasing and the utility is not restricted to spying someone. You can also use the app to track your own phone. In this way, you can often get away with emergency crisis like phone lost or stolen. Before learning about the use of spy apps you must be aware of certain things. For example, spy software should be used ethically. You must not install it on someone's phone just to track his/her personal messages and activities. Even if you are using the app in employees' devices, then they must be informed that their activities in office are under surveillance. If you are using it to monitor activities of your kids, you can inform them, but in this case, sometimes you can act otherwise. Let me give you an instance, recently a parent used it to catch a pedophile who was chatting with her teenage daughter using a fake profile. So, there are instances where you may choose to not reveal. If you do not reveal, the target persons will never know as the apps are usually undetectable.
FoneMonitor
In this article, we will talk about a popular and reliable spy software application called FoneMonitor. FoneMonitor is an efficient spy app that can track Android and iOS devices. It is compatible with these two platforms. It can track a plethora of file types like SMS, Call Log, Location, browser history, bookmarks, social media applications like Facebook, WhatsApp, Screenshot, Keylogger, etc.. The main process of using this software is to create an account at FoneMonitor. Install the application on the target device and monitor the activities from the device on your PC remotely. Here is a brief description of the application.
Steps To Install and Use FoneMonitor Spy Software Application (Android)
1. Here, we are reviewing the software for Android devices. It is also compatible with iOS platform. First, you have to sign up to the service from your PC. Create an account.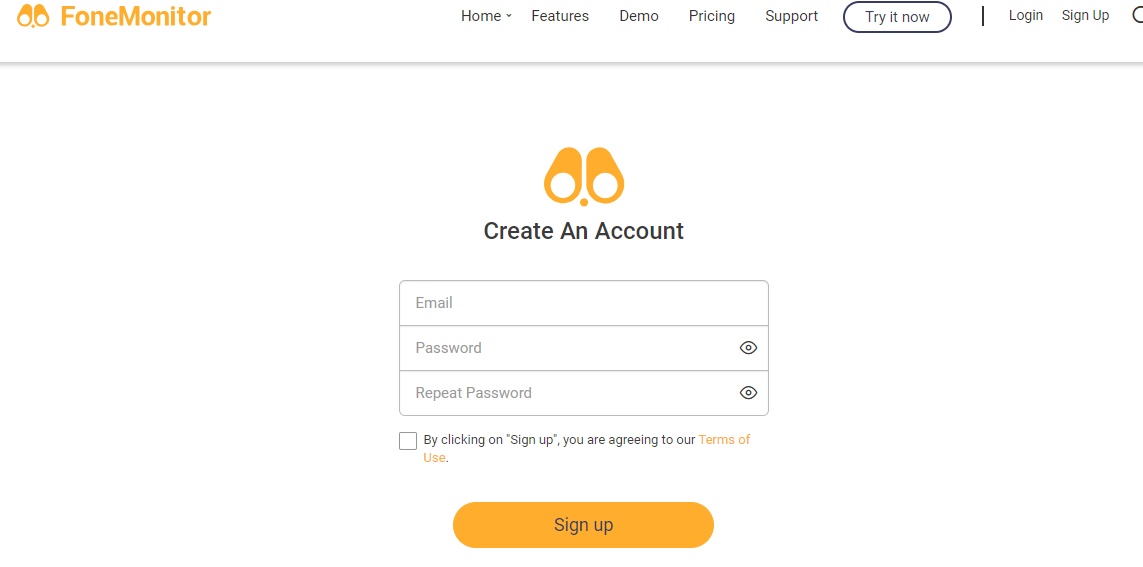 2. Next step is to install the application on your Android/iOS device. Choose the Android or Apple icon depending on your preferences and purchase the application.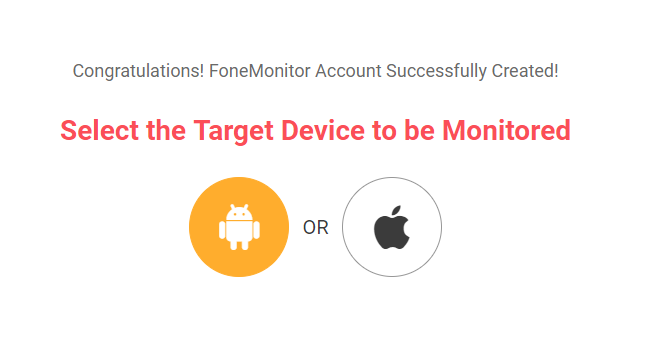 3. On the other side, you have to perform some steps on your Android device. Go to Settings, select Security. Scroll down and fine Unknown Sources. Check that option. Click OK to Confirm.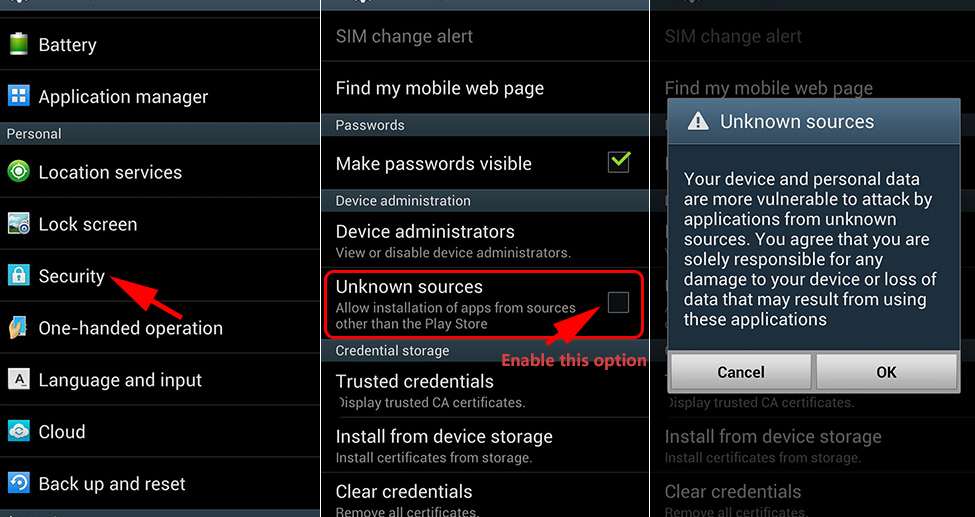 4. Next, open a web browser like Google Chrome on your Android Device. Type the following URL www.fonemonitor.net/. You will be prompted to download the APK file. Spy apps are not approved by Play Store. Hence, you cannot find it there. Next, tap on download. The APK file starts downloading. Finally, install the app in the same was as shown in the screenshot below.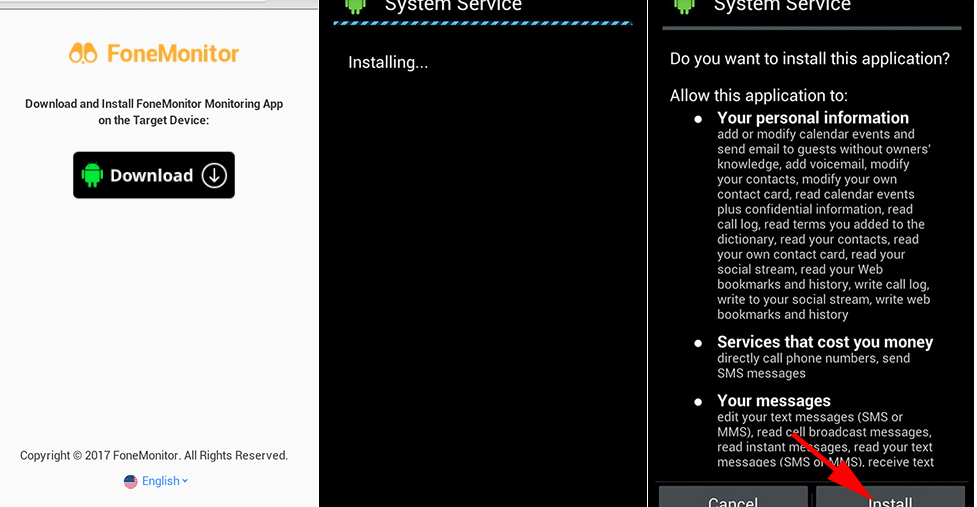 5. Next, simply follow the steps one by one as shown in the screenshots below in the numbered order: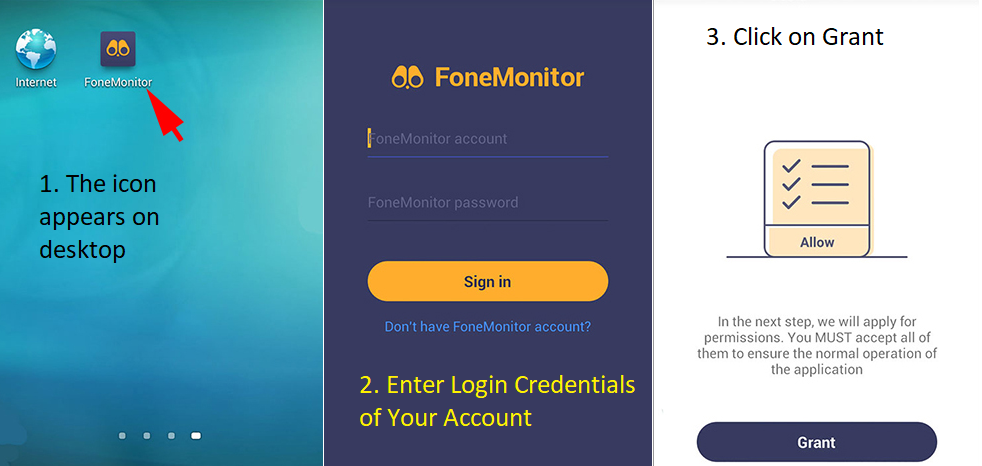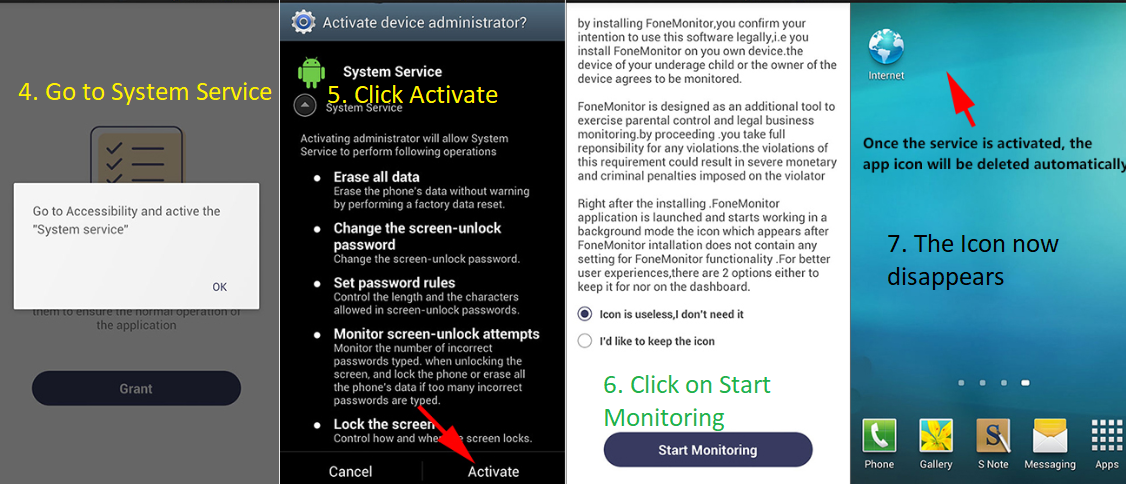 6. That's all. Now you can login from your PC or other device and track your target device. The UI of the Dashboard looks something like this: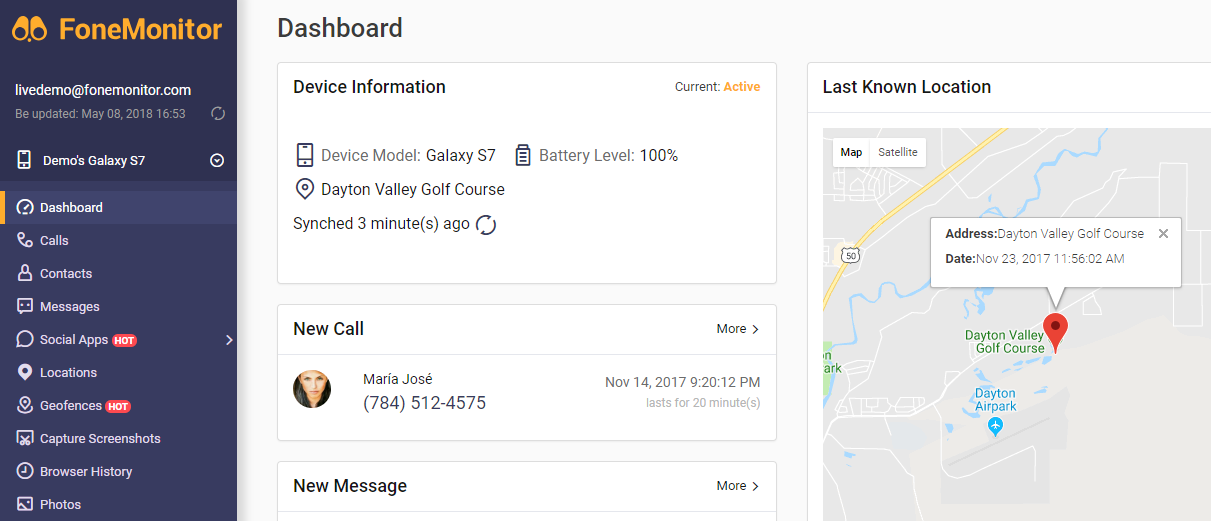 The application is efficient and shows all the detailed information on the dashboard. It gives you an account of the target device, the device name, battery level, etc. In the left panel, there are options like messages, social apps, calls, screenshots. You can choose any one and check the details. On the right side of the dashboard, the location of the target device shows up. The dashboard is feature rich and user friendly. It shows the maximum amount of information. But one crucial issue with the application is the lack of support for free versions. I feel the company should include a trial version of 2-3 days. Unless a user enjoys hands-on experience, he/she keeps isn't always eager in purchasing the application.