The process of storing the huge amount of data that we have with us in forms of pictures, videos, movies, documents, is to store them in electromagnetic or other forms of devices. Now, we have big storage devices like external hard disk drives, SD card with big capacities and smaller devices like pen drives and small SD card chips. Then most importantly, the inbuilt ROM or Hard disk of a computer. These storages keep your data safely, but they also have longevity. Hard drives can also crash, they can also become stuffed with unnecessary data and get destroyed for some reason just like any electronic gadget. So, be it internal or external, hard drives may fail. Hence, it is always recommended that users keep a copy of their data as a backup.
Preserving data are crucial for any computer. The backup software applications available in the market actually create a clone of your hard disk, copies all files and folders and stores it in the backup file. There are many such applications available in the market that can create backup for your files and recover those data. Disk Drill is one of the best Mac backup software. It is a user friendly application that makes your data backup process for OS X smooth and hassle free.
Here is a brief description about the process of installation and use on Mac OS X. The following steps will give you an idea on how to backup files on Mac.
Steps To Install and Use Disk Drill Recovery Software for Mac OS X
1. First of all download the Disk Drill Data Recovery software for Mac OS X. As the application downloads, drag and drop it to the Application Folder. Open the application from the Launchpad.
2. The next step is to connect your Macbook to an external storage device. Remember that the external storage device should have large capacity because the size of the recovered data will be huge. Hence, small storage devices like USB Flash Drives, DVDs will not be sufficient. You can use an external hard disk.
3. Now, the drives need to be scanned. So, select the drives. and click on Recover.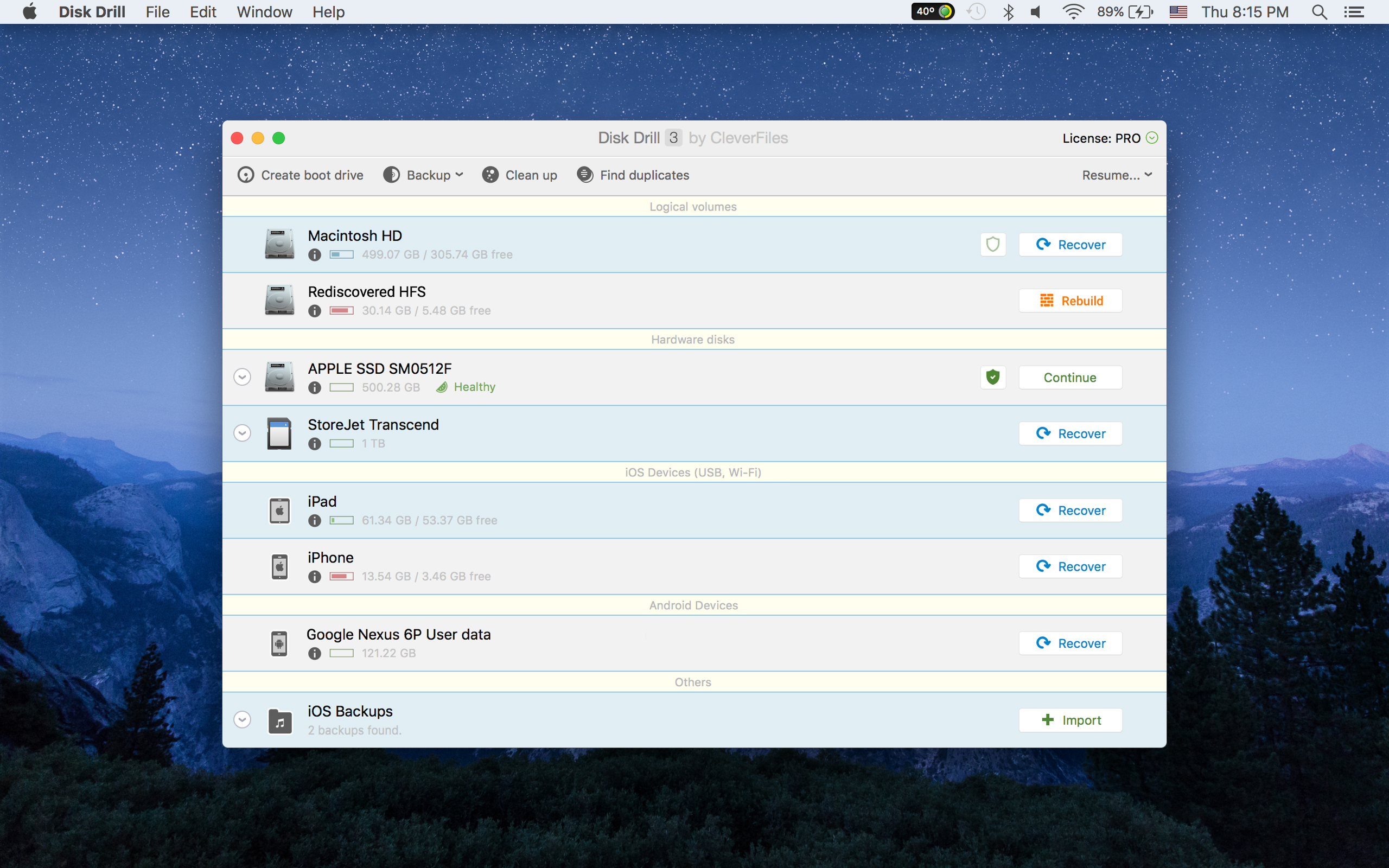 4. The scanning starts.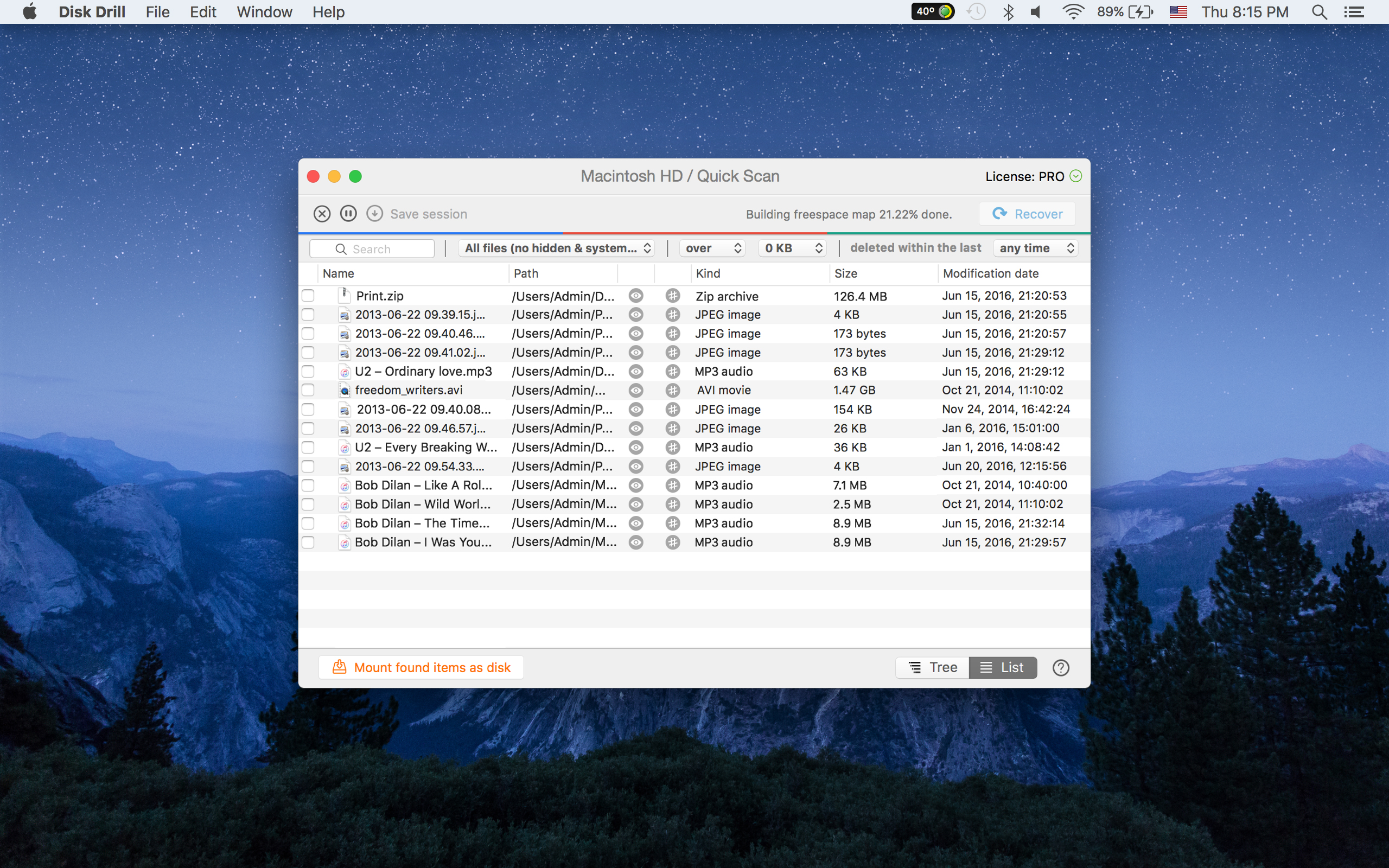 5. The scanned files come as a list.You can enable trash protection in order to confirm that trash files are not recovered.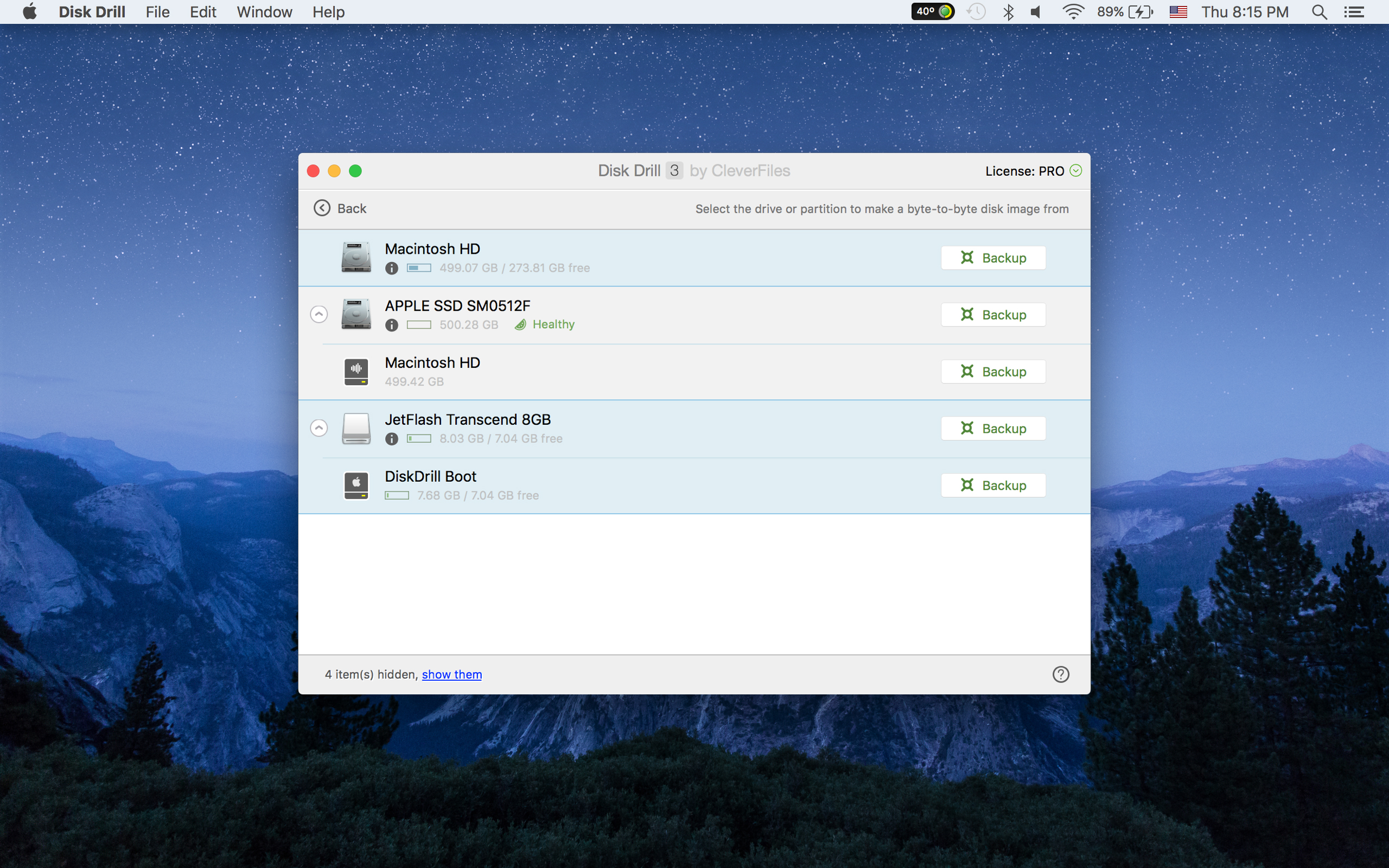 6. Follow the simple steps as it comes and you are done! The recovery and backup take up a lot of time. So, you have to be a bit patient.
Pros
1. Disk Drill is a highly versatile application and supports a plethora of file types. Rather, it is better to say Disk Drill supports recovery of all file types. Another promising aspect of Disk Drill is that it deploys the deep scan technology to create a backup. The deep scan technology ventures through each and every byte of the entire disk and even reads, apparently, empty files that may contain information lost due to system corruption.
2. Disk Drill is a free Mac backup software, although it has a professional paid version. Free users can also enjoy most of the services offered. Learn More
Cons
1. Even though Disk Drill supports almost all file types and can recognize them, it cannot recover every file type. Disk Drill can only recover 200 types of files. So, this is one limitation that the company should work on.
2. Disk Drill cannot scan XML and HTML files.
Overall, the software is efficient and serves the entire recovery and backup process without any difficulty.