Companies like Rolex, Fossil, Tag Huer have sheer expertise in making the most eclectic pieces of traditional and jewelry watches. These watches always have a special places in the heart of watch connoisseurs. But scenario has changed a lot as most of the users are now moving towards smart watch that has better features at better prices. These quintessential watch manufacturers are also adapting themselves with the environment by investing in smart watches. Fossil and Tag Huer have announced their plans to bring smart watches a while ago.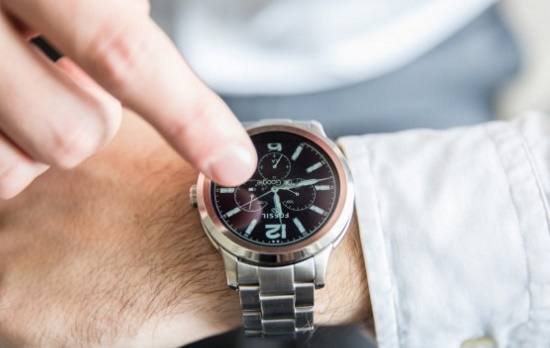 To establish a strong stepping stone with smart watches, Fossil acquired Misfit Inc to produce better wearable devices. Now Fossil has finally unveiled its first Android wear, the Fossil Q Founder smartwatch. Fossil have announced that the new Fossil Q will be powered by Q Founder is powered by Android Wear and will run on an Intel Atom processor. Fossil Q will be compatible with any smartphone running Android 4.4 and higher, or an iPhone running iOS 8.2 and higher.
Other than these, no other spec has been announced. It has been reported that changeable watch faces, activity tracking, notifications, alerts and voice commands will be the basic watch functions of Fossil Q. Fossil Q will be launched for sale in select retail stores from November 25, for a price of $275. There will be a wide variety of stainless steel or leather straps to choose with varying prices.