Google Hangouts is a popular video conferencing and chat application that despite of having so much utility was literally underrated. The level of ignorance was such that Google Hangouts did not even get a separate website for its own and was confined within the small chat widget in Gmail. But things have changed for the good and for the first time Google Hangouts have got its own website.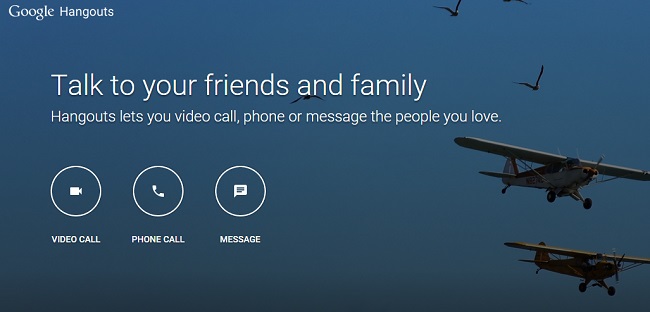 You can check the new website at hangouts.google.com
Google Hangouts was initially called Google Talk which was given a new makeover with the name Hangouts and the app was highly improved for both Android and iOS devices. The app has the same utility as Skype and you can chat, video conference and call your friends and family. It can also sync your Google phone messages so that you get instant messages under one roof.
The new website will help you directly with the three main functionalities viz. Call, Video and Chat. You will get a sign in option which will enable you to login with your Google login credentials. Google has now sought to open a standalone website specially meant for web users and beginners.