Google is constantly arriving with the brand new innovations. Being the fastest growing organisations, Google is always one step ahead of other search engine giants. Until now, you might be thinking about what is this Google Nose, how to use it and many other related queries. Above 100,000 users are facing the same situation regarding Google Nose.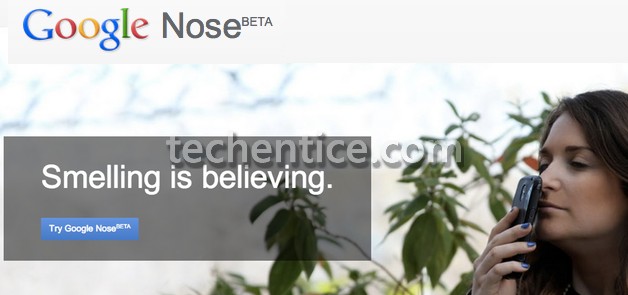 What Is Google Nose?
Google nose is the brand new addition to Google's search. Google has constantly been the best ever search engine for finding out whatsoever topic is lurking on your mind. Now not only you discover out what somewhat looks and sounds like,you can also discover out what things smell like! Google is now enforcing the sense of smell into its search engine. Have you at all times thought what a field of grass or a newly purchased book smells like? Or might be your worried in creating your sense of smell fair enough to be able to differentiate objects without actually seeing it. Google Nose can assist you in doing that!
Presently after listening to this, you may be charged up, wondering that this is too nice to be actually true. You may have even already arrived with a list of things to search for and smell them. I was prompt to look up for the smell of petrol and campfires. unluckily, Google Nose is a joke! Happy April Fools. This clever joke was created by Google to lighten the mood and make fools of its users. I too admit, that I had to laugh out loud when I recognized how stupid I must look attempting to whiff my computer screen at my desk. Google Nose is a great joke that is making a lot of us look like fools!Please do try Google Nose
Step 1 : Go to https://www.google.com/intl/en/landing/nose/
Step 2 : Click "Try Google Nose Beta"
Step 3 : You will be directed back to search Select what you want to smell
Step 4 : Click Smell button
Step 5 : Transmitting scent will load
Step 6 : Bring your nose as close as you can to the screen and press Enter.
Enjoy!!!