Apps are dominating the mobile world. People these days are spending their time mostly on their phones and even rely on their smartphones' apps to run basic errands like shopping and banking. Different mobile apps for various purposes are available for download, including apps for gaming, education, entertainment, lifestyle, and business. They make the lives of people more straightforward and more comfortable.
Indeed, the mobile app industry is growing, and it's growing faster daily. Expectedly, the population of those who are aspiring to become successful mobile app entrepreneurs has also boomed.
Now, you got an app idea. You're probably asking, "what do I do next?" or, "how do I turn my idea for a game-changing new app into a reality?" Chances are you're also wondering how to market and sell a new app born out of your incredible idea.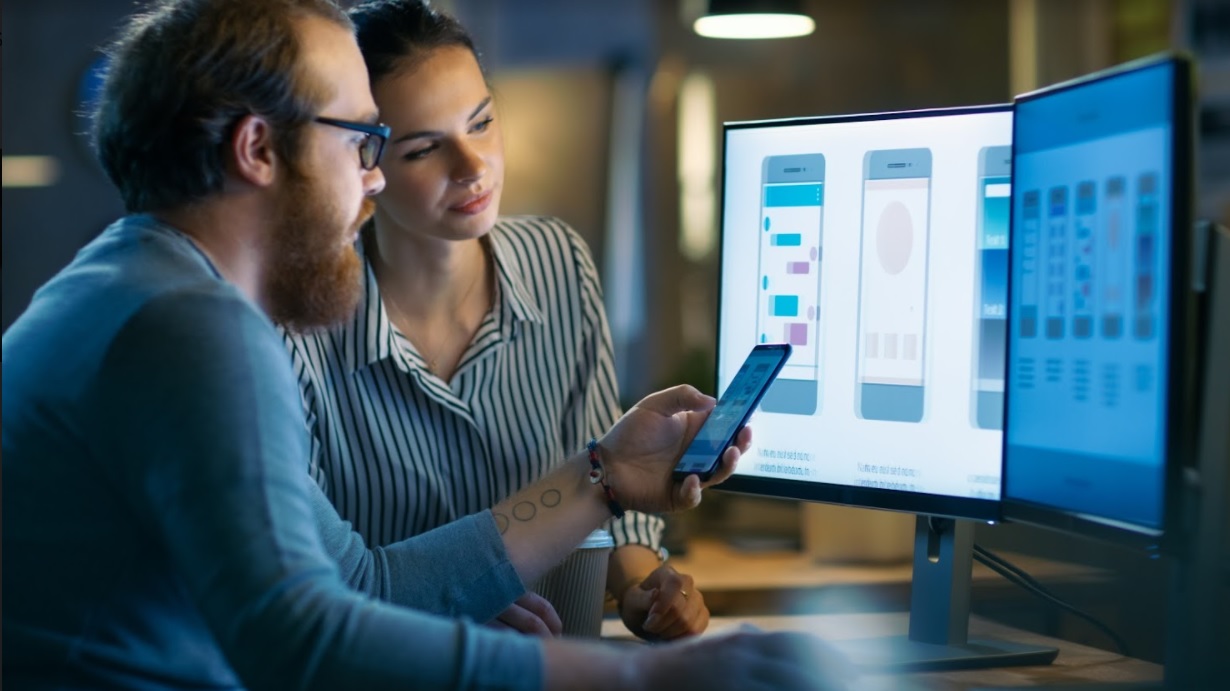 The truth is you're not alone. After coming up with a concept for a new app, many people try to develop their idea into an app without having any clue of the best and safest way to go about it. You're here because you don't know where to start. Fortunately for you, you've found the right place to learn how to get started with your new app idea. Check out some useful tips below.
Sit Down And Brainstorm
What does your app do? How does it work? Your idea needs to have a name, one that is catchy and corresponds to what it does. Ensure that it's unique so that it sounds nothing similar to your competitors. Next, create a pitch to entice investors and clients to map the navigation and the flow of data. Your selling point must be clear to convince the right people that your app is worth investing in.
Outlining the details of your app is the first step to pursuing your idea. You have to have that picture in your head on how it will solve problems, who your target market is, and the kind of user experience it will provide. You can also research to learn more about the type of apps in-demand today and how to launch one.
Learn How To Outdo The Competition
So, it's not just the name that has to be unique. It would help if you also looked into your competitors and their apps. Both the iOS and Android markets are condensed with apps, although not every single app works for all users' benefit. See what's trending now to come up with an idea for a profitable app.
For example, because of the pandemic, various health-related apps are popular now. Patients can have virtual setups to talk to their doctors. Mental health apps are also operational to help people deal with anxiety and depression due to their problems like job losses and being away from family and friends. You can check out the top-ranking apps by reading credible sources on the Internet.
Protect Your Idea
While it can be exciting to announce to the world what you're working on, it's better not to do it. The reason for market saturation is because of developers working on the same ideas, and then they tweak it a little bit. You don't want other programmers to steal your idea, especially if it's a unique idea. Work towards the creation of your app in private. Keep every bit of detail in your home or office. If you're not a programmer, have your preferred agency sign an NDA and discuss it with an app developer.
Keep Your Costs Low
One strategy of beginning and marketing an app is to make it possible to get your idea done as quickly as possible. You can do this without compromising quality. Some of the biggest apps today were outsourced during their first versions, such as Skype and Alibaba. Developers that you want to work with can give you a reasonable rate to make your idea happen. You can then have a test run and try to get as much feedback as you can. With the data you get, you can choose to take over and do your best to gain traction.    
In Conclusion
Creating an app is not a simple task. The process takes time and patience to ensure that you can convey its use without much trouble.
Many people have brilliant ideas for a new app but don't have comprehensive knowledge of all the necessary steps to make their concepts a reality. As a result, they don't move forward, and others just give up their groundbreaking app dream. Your app idea will quite possibly succeed and receive millions of downloads, so don't let yourself suffer the same fate. Start by outlining your app's details, then learn how to overcome the competition. Also, don't forget to protect your idea. And once you're ready, find the best developer to build your app and ensure that the final product is both helpful and affordable.